Why You Should Start a Custom Closet Business
How Big is the Demand for Custom Closets and Home Organization?
With spring just around the corner, millions of people are preparing to conduct a clean sweep throughout their homes to remove items – although they may not get very far. According to a recent Closet Clutter-Organization Survey from ClosetMaid, 57 percent of the Americans surveyed admitted they keep items for sentimental reasons, while a third procrastinate throwing things away.
"If America's annual spring cleaning ritual has taught us anything, it's that home organization is not just about getting rid of things, but also recognizing that everything you own needs a place to store," says David Sprinkle, Research Director for Packaged Facts. "Without dedicated and appropriate storage spots in and outside the home, chaos kicks in and is followed by stress."
It should come as no surprise then that two-thirds of American adults claim they could use more home organization products in their home, notes the market research firm. Similar findings were reported in a study by Freedonia Group, which noted the demand for home organization products to reach more than $10 billion in 2019.
The U.S. Home Organization Market itself is worth more than $11 billion, adds Freedonia Group. A rising demand in garage organizers is expected to propel the growth of the industry as consumers become satisfied with storage space within their homes, notes the leading international business research company.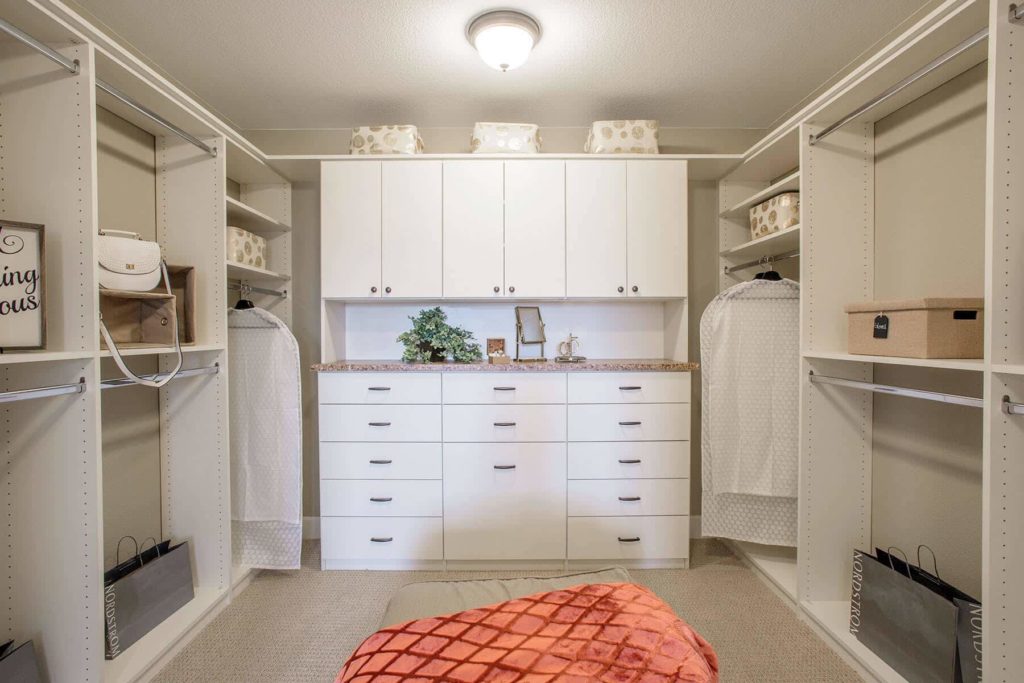 How Does Closet Factory Deliver on Home Organization Solutions?
Since our founding in 1983, Closet Factory has become a leading closet company franchise in the closets and home organization industry. Nearly 40 years later, we have more than 50 locations throughout the nation and continue to set the bar for client care, custom closets, closet design and craftsmanship. As the industry standard for closet companies, we pride ourselves on creating the best custom closet solutions possible – right down to the smallest detail.
Although custom closets are a customer favorite, Closet Factory also offers custom designs for wall units, wall beds, garage cabinets, home offices, entertainment centers and more. At Closet Factory, we do everything with the customer in mind, and our No. 1 goal is to design a system that he or she loves. From the very moment we start working with a customer, we are focused not only on meeting their needs, but also providing an unmatched shopping experience. We accomplish this by involving customers in every step of the design process. From design to manufacture and installation, our customers come first.
Ultimately, entrepreneurs who franchise with us are able to offer customers a design that best fits their needs and, most importantly, budget. Even better, every single component of our award-winning custom systems are made to order. Nothing is ever prefabricated or mass-produced, providing every single customer with a truly personalized experience.
How Does Closet Factory Compare to the Competition?
Closet Factory is a wise investment in the more than $11 billion home-organization market for various reasons. First, unlike our competition in the segment, Closet Factory has more than three decades of experience in custom closet and home organization sales. This means that we excel in helping small spaces live large. We were the first to introduce floor-based solutions and continue to be a forward-thinking brand by utilizing state-of-the-art technology to meet each of our customers' specific needs.
Second, on average, our franchise owners have thrived in business for more than 17 years with our nationally trusted brand. At Closet Factory, we are franchisee-centric. We pride ourselves on cultivating a culture of collaboration and support from the day entrepreneurs sign his or her franchise agreement and every day there after – in business and in life.
"One of the great things about the Closet Factory is the franchisees themselves," says Dan Grandon, Co-President of Closet Factory. "The culture that we have here is very family oriented. Many of us attend the significant events of each others' children, who we have watched grow up. Many of our locations are involved in generational transfer, where the kids are taking on more responsibility and the business will ultimately be handed down to them."
Third, Closet Factory offers multiple revenue streams in business with an extensive product line. With a brand name like Closet Factory, it would seem that would be our sole focus. Although custom closets are our specialty, Closet Factory has become a leader in the booming home-organization industry by diversifying our business and offering whole-house solutions. This includes everything from garages to home offices to pantries and more.
"We have always prided ourselves on offering more colors, more products and more of everything for our customers," says Kathryn La Barbera, Co-President of Closet Factory. "We have the attitude of 'We can do anything'. This is exactly what has propelled us forward because we can reach more people and do more projects for them."
Do I Need Experience to Own a Home Organization Business?
Removing clutter and getting organized is a big challenge for individuals with poor organizational skills. It's even more daunting when people are overwhelmed by the task. According to a Soap and Detergent Association study, disorganization – not lack of space – causes 80 percent of household clutter.
Suffice it to say, if you are naturally organized, you possess a skill set that others may be willing to pay for. Albeit, if you don't have experience, there's no need to fret. No matter your background, there are millions of people throughout America who lack organization skills and need help with organizing their homes.
The best part? You may only need family and friends to refer to you. According to a survey by the National Association of Productivity and Organizing Professionals, nearly a quarter of respondents had never hired a professional organizer before, however, they would consider hiring one if their family members or friends saw positive results after working with one.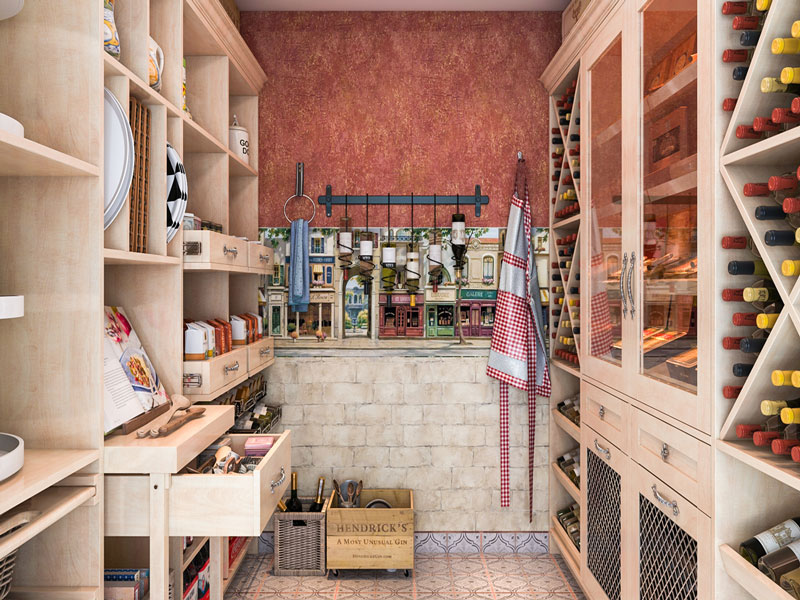 Closet Factory is committed to making your home organization business successful
If you're ready to begin the journey to a successful home organization business, consider investing in Closet Factory. Our home organization franchise is a best-bet investment in the home-organization market.
For more than 30 years we have helped hundreds of thousands of homeowners enjoy their spaces more by providing organizing solutions that are tailored to their specific needs. Whether you have experience or not, Closet Factory will provide you with the necessary tools to ensure your business is a success. We support you in multiple ways, including leveraging our buying power to keep your ongoing costs as low as possible, ongoing coaching to help you meet your sales goals, and rolling out innovative designs to help increase profitability.
Even more, our expansive product line, quality of materials, and unmatched customer service experience are all contributing factors to our success. Additionally, our nearly 40-year history is a testament to our proven business model, which has helped us expand to more than 80 territories throughout the nation.
"Now is a great time to invest in a Closet Factory franchise," says Dan Grandon, Co-President of Closet Factory. "The home-organization market has been growing at a phenomenal rate for over 35 years, and we really don't see an end to that. Our product is exceptional. It's one that won't be replaced by technology and it really makes people's lives easier. When people hire us, we provide them with a sense of calm – we help them get ready faster in the morning. They're not standing in front of their closets looking for a sweater or their shoes. It's very satisfying for us to know that we're helping people and giving people more time for themselves."
Ready to Start a Custom Closet Business?
For more information about starting a custom closet business with Closet Factory franchise, visit our research pages. Or, if you'd like to get started with ownership, request our free franchise information report and a Closet Factory franchise team member will be in touch with you shortly.