How Big is the Industry?
Americans desperately want to get organized
America has a clutter problem. The New York Post ran a headline, "Americans Love Hoarding Junk," and goes on to explain that "one out of every two Americans admits they have a 'problem' with clutter."
In recent years almost every publication imaginable has published an article addressing the demand for organization, from HGTV, Redbook, Country Living, Business Insider and beyond. Millions of people have watched home organization videos on YouTube and authors such as Marie Kondo have become bestsellers simply by publishing books to help keep Americans more organized.
What clutter leads to is an endless problem with organization. This explains why the home-organization industry has grown to $11.8 billion annually and is projected to rise by 3.8% through 2020. While most homeowners are not reaching the extreme levels of clutter found on the popular television program "Hoarders," the lack of organization creates a lot of wasted time looking for items, instead of spending it with friends and family or making it to work on time.
The demand for home-organization solutions has very little to do with the economy. Packaged Facts, a subsidiary of Market Research, reports that "in the face of economic and other challenges, the home organization market should perform better than many other household product categories because real consumer demand exists and continues to grow for the products."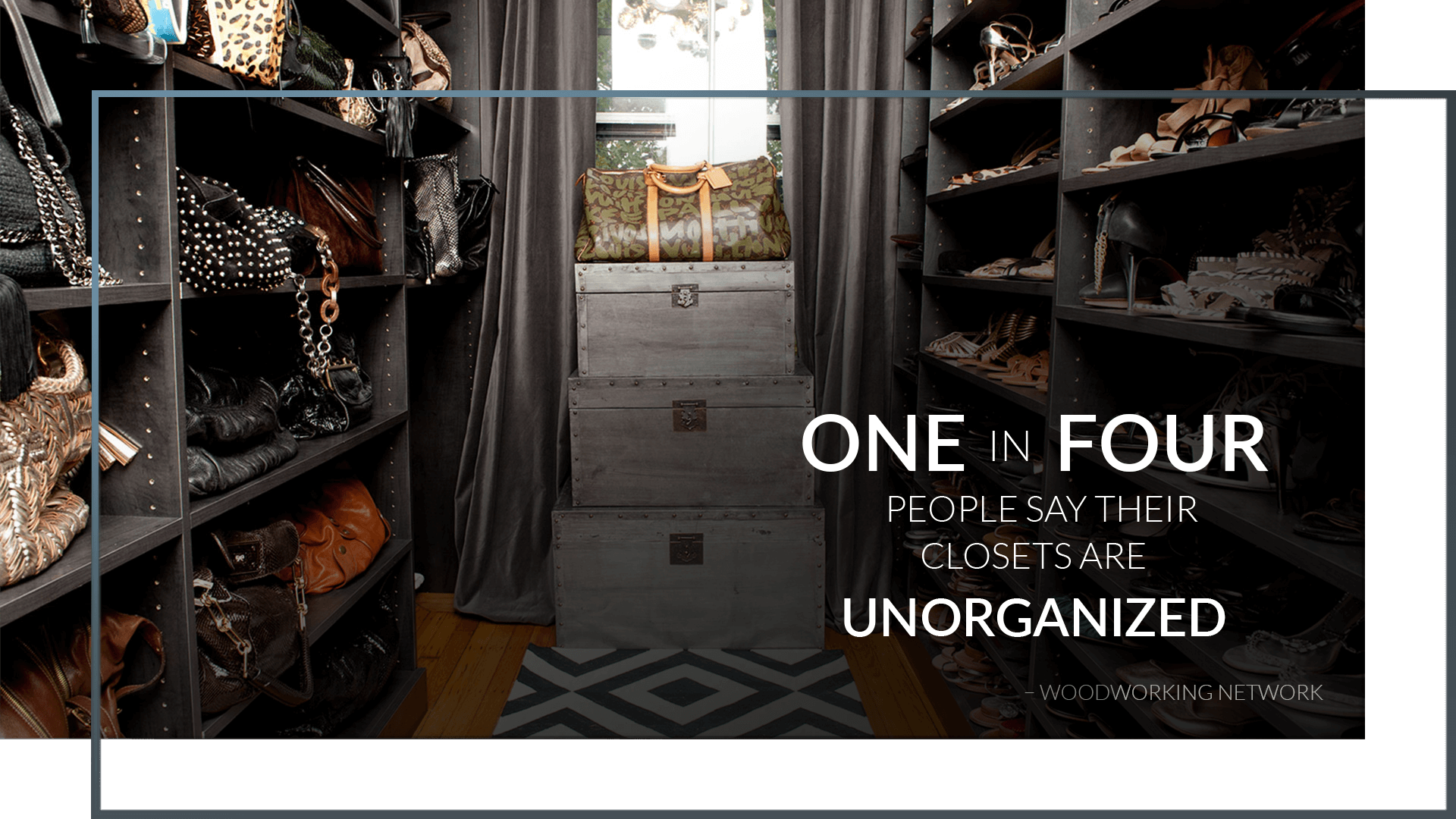 Why do homeowners turn to Closet Factory to get organized?
When one in four people are depressed about the state of their closets and 44% of Americans cannot find an item in their closets once a month, as Woodworking Network reports, the need for a solution becomes inevitable.
While there are many brands in the home-organization market, homeowners choose Closet Factory because our range of products and level of professionalism goes far beyond what the competition offers. Our storage solutions are personalized and specifically tailored for our customers' unique tastes. We provide one-on-one solutions that are smart, well-organized and stylish, adding more space and value to our customers' homes and their day-to-day lives.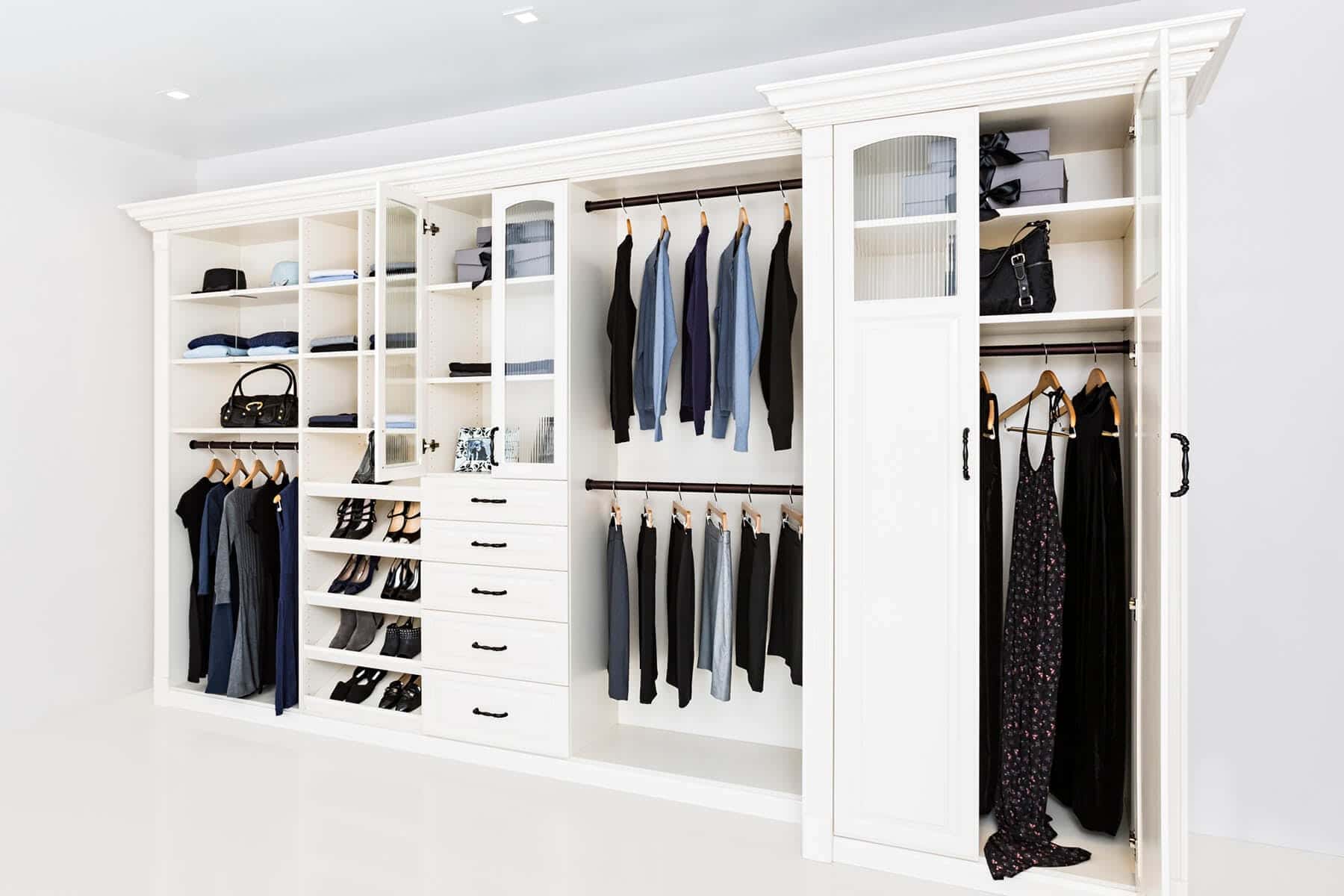 Our design process sets us apart. We create custom storage solutions for every room in the home. Although custom closets are a customer favorite, we offer custom design for home offices, garage cabinets, wall units, wall beds and much more. Your clients will be able to choose the design that best suits their needs, budget and aesthetics – a truly custom solution to any storage problem in any style the client desires. Clients often call us for one project, but once they see our complete offerings it's common for them to buy units for multiple areas on the same visit.
"We work very hard to make sure that our customers are 100% satisfied with our product," says Jeff Bruzzesi, owner of a Closet Factory franchise in Virginia Beach, Virginia. "We are very conscious of the end game — one client doesn't just mean one job. If we do the first job correctly, that one job will turn into multiple jobs in the future, and it will lead to that customer referring us to their own social networks. As a business owner, you think: 'How many people will need us?' But the demand never seems to end. After more than 15 years in business, we are still growing year after year, and that really speaks to the potential of this opportunity."