The Closet Factory Franchise Story
How three key ideas blossomed into the brightest brand in the home organization industry
More than 40+ years ago Closet Factory home organization franchise became a leader in the industry by promoting a floor-based closet system instead of conventional wall-suspended systems. We're still in that leadership position, and all of our competitors are still trying to follow in our footsteps.
When John La Barbera founded Closet Factory in 1983, the home-organization industry was in its infancy. While other brands also saw the tremendous potential demand for custom closets and home-organization solutions, La Barbera saw an opportunity to apply three fundamental business principles to create a powerful business model.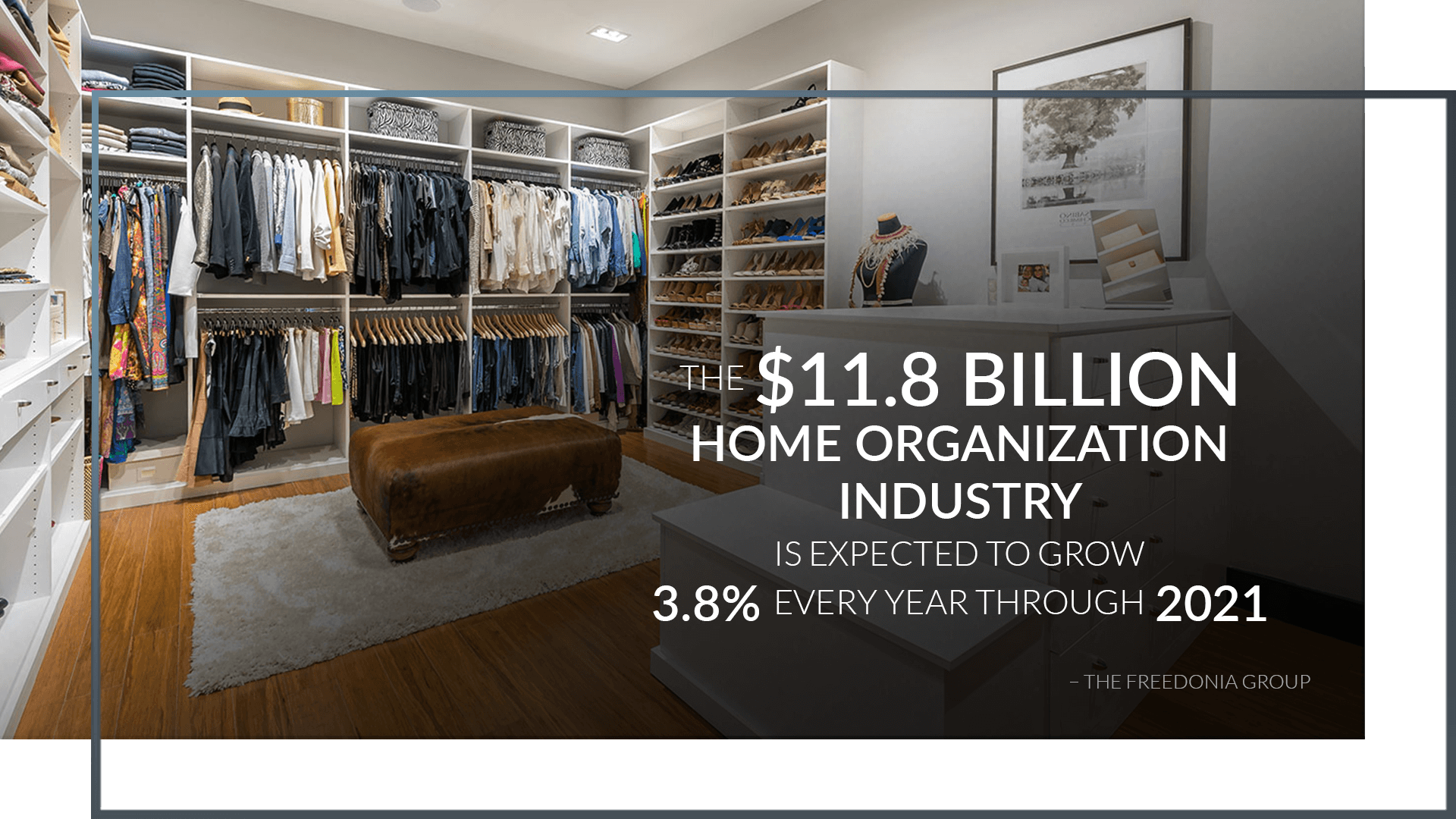 "What really makes us a compelling business opportunity is the fact that our business model relies on fundamental criteria that maximize the probability of success." He says, "I wanted a business that was low technology so as not to be made obsolete overnight when technology inevitably advanced. I wanted to be in an industry that was highly fragmented so that no single competitor dominated the industry. I wanted to be in consumer marketing rather than in an industrial or commercial environment so that superior marketing skills and product differentiation could provide a competitive edge and lessen the effect of price competition.
Closet Factory changes the industry it continues to lead
By combining La Barbera's fundamental business principles together with vertical integration; a business model that was inherently cash flow positive; and, a highly differentiated product of floor-based solutions, Closet Factory landed in the enviable position of leading a rapidly growing industry. While other companies offer a floor-based system as well as simulated wood and decorative treatments in their effort to keep up with us, Closet Factory has always remained on step ahead of the competition. Our secret? We offer far more than what our competitors can.
We have found that since industry style and fashion changes so rapidly, the success of a brand relies on having the largest range of products on the market. From melamine materials to custom stained or painted woods, no one comes close to the extent of our offerings. We understand that it is really to the benefit of our customers that we cater to their unique tastes, needs and budgets.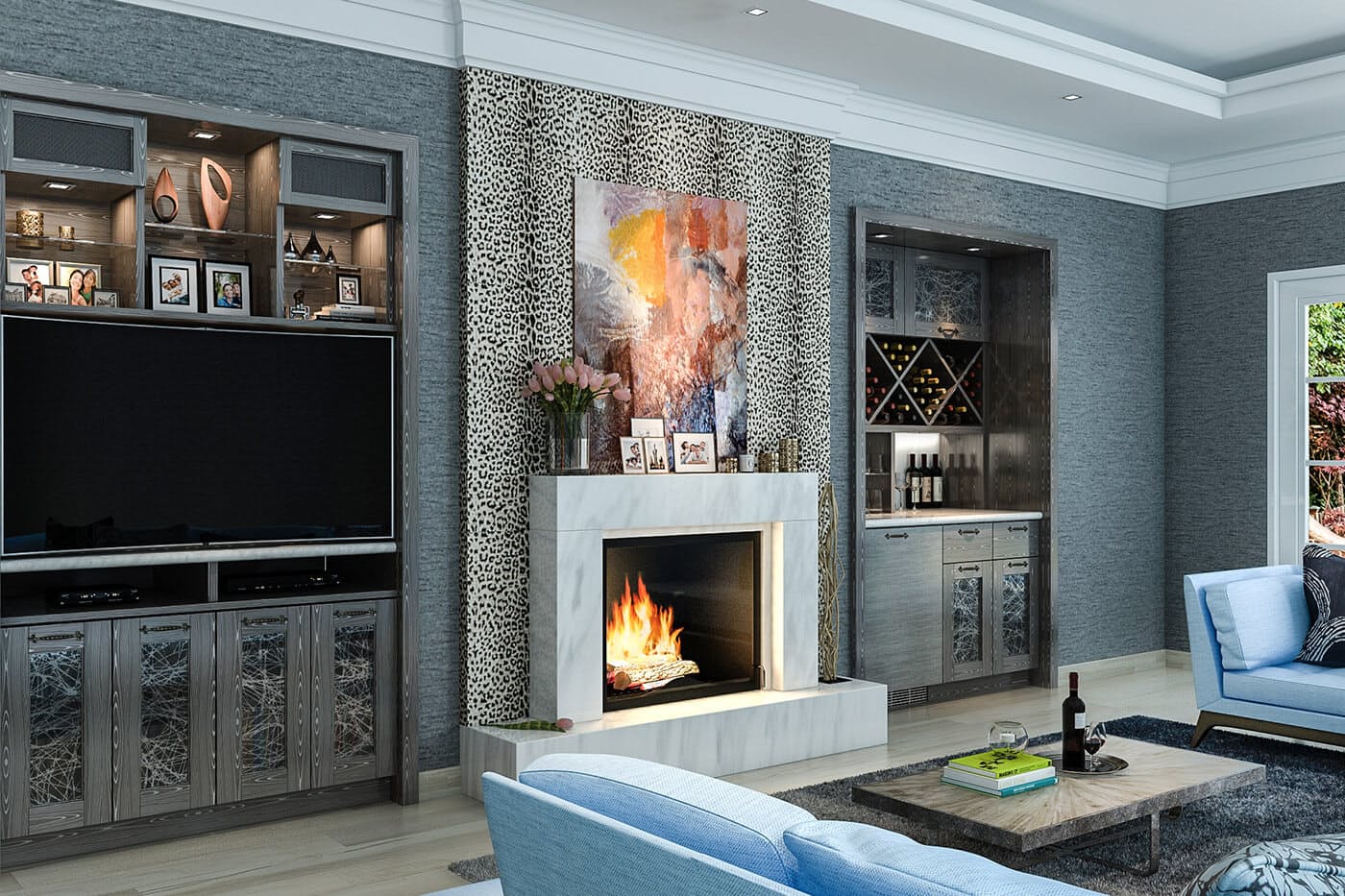 Our product line includes solutions for garages, home offices, man caves, pantries and more. Our quest to continually update our product was born out of the one problem all businesses want to have: the constant requests from our customers to do more. This has created a multi-revenue stream and the opportunity to win customers for life. What could be better than that?
"We have always prided ourselves on offering more colors, more products and more of everything for our customers," says Kathryn La Barbera, Co-President of Closet Factory. "We have the attitude of 'We can do anything.' This is exactly what has propelled us forward because we can reach more people and do more projects for them."
The future of Closet Factory is very bright
Since John La Barbera founded Closet Factory in 1983, the home-organization industry has grown into an $11 billion segment that isn't going to slow down anytime soon. Closet Factory continues to outpace the rest of the industry by establishing an exclusive relationship with Costco which allows qualified franchisees to install kiosks at Costco locations in their markets as well as investing significantly in proprietary software to help customers dream up their ideal designs on the spot. Most importantly Closet Factory created one of the most robust franchisee-training platforms in the entire industry which helps owners thrive from day one onward.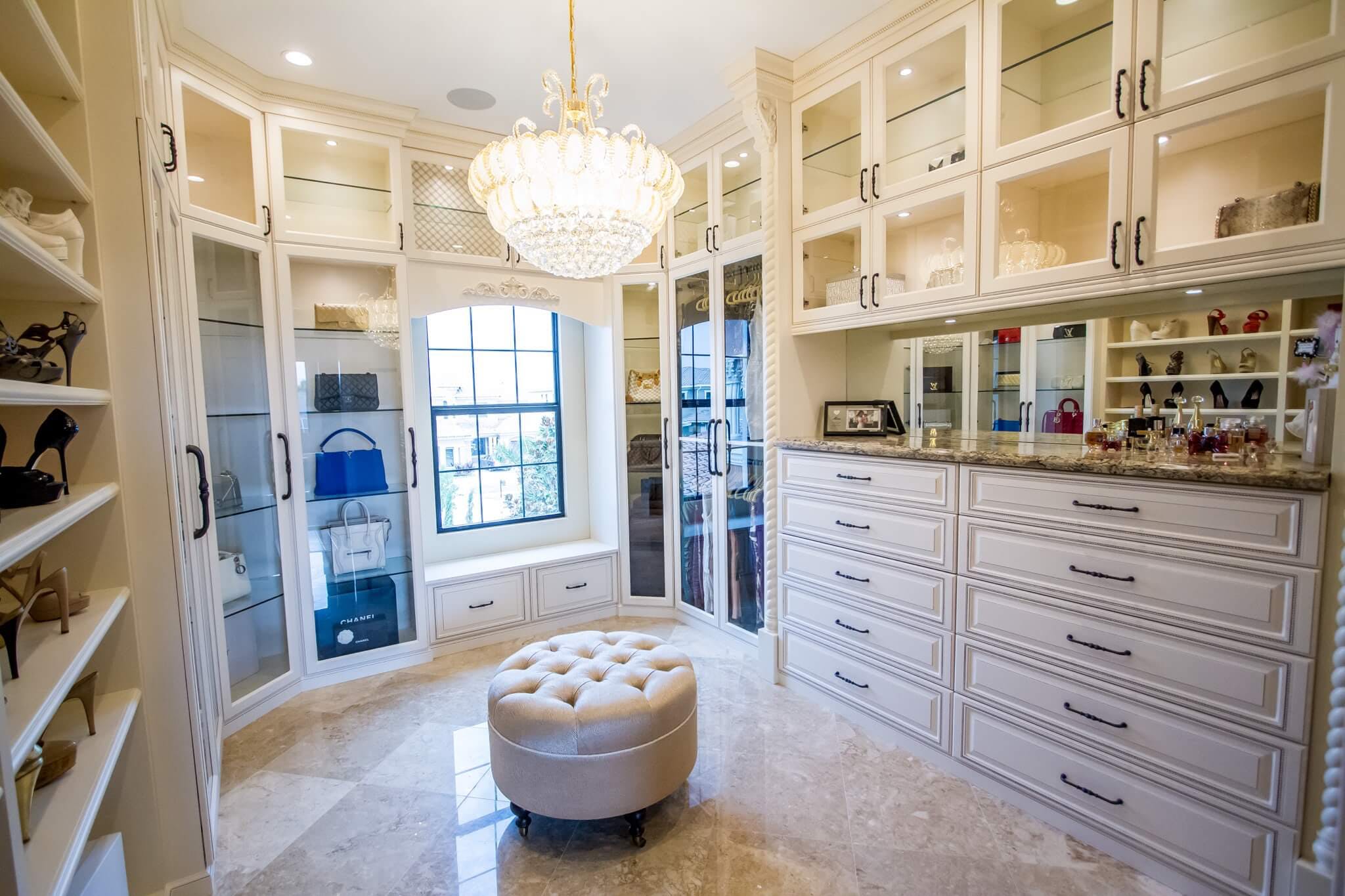 It is the third point which really differentiates Closet Factory from other brands in the segment as Closet Factory is entirely focused on franchisee success. La Barbera created a tight-knit culture of support that feels very much like a family — because when you join Closet Factory, you are family.
"We had our franchise conference earlier this year, and I was struck by the success of this group of people," he says. "We've created so much wealth for so many and have played a part in helping them live extraordinary lives. They, in turn, provide opportunity for hundreds, if not thousands of people who work for them. It was a 'wow' moment for me. It makes me very happy to know that our franchise owners are happy to be a part of Closet Factory. Other franchise brands don't get to say that, but we made it a priority to focus on their interests ahead of our own and give our franchisees a rewarding experience and a path to success they can follow."
Ready to open a Closet Factory home organization franchise?
Ready to learn more? Download our franchise report to start a conversation! We look forward to hearing from you.