How Much Money Can I Make?
Closet Factory franchise offers the potential for enormous ROI
The home-organization industry is booming and will continue to boom for years to come. According to Woodworking Network, 57% of Americans admit that an organized closet would help with their everyday lives. This desire is fueling the demand for home organization solutions that work.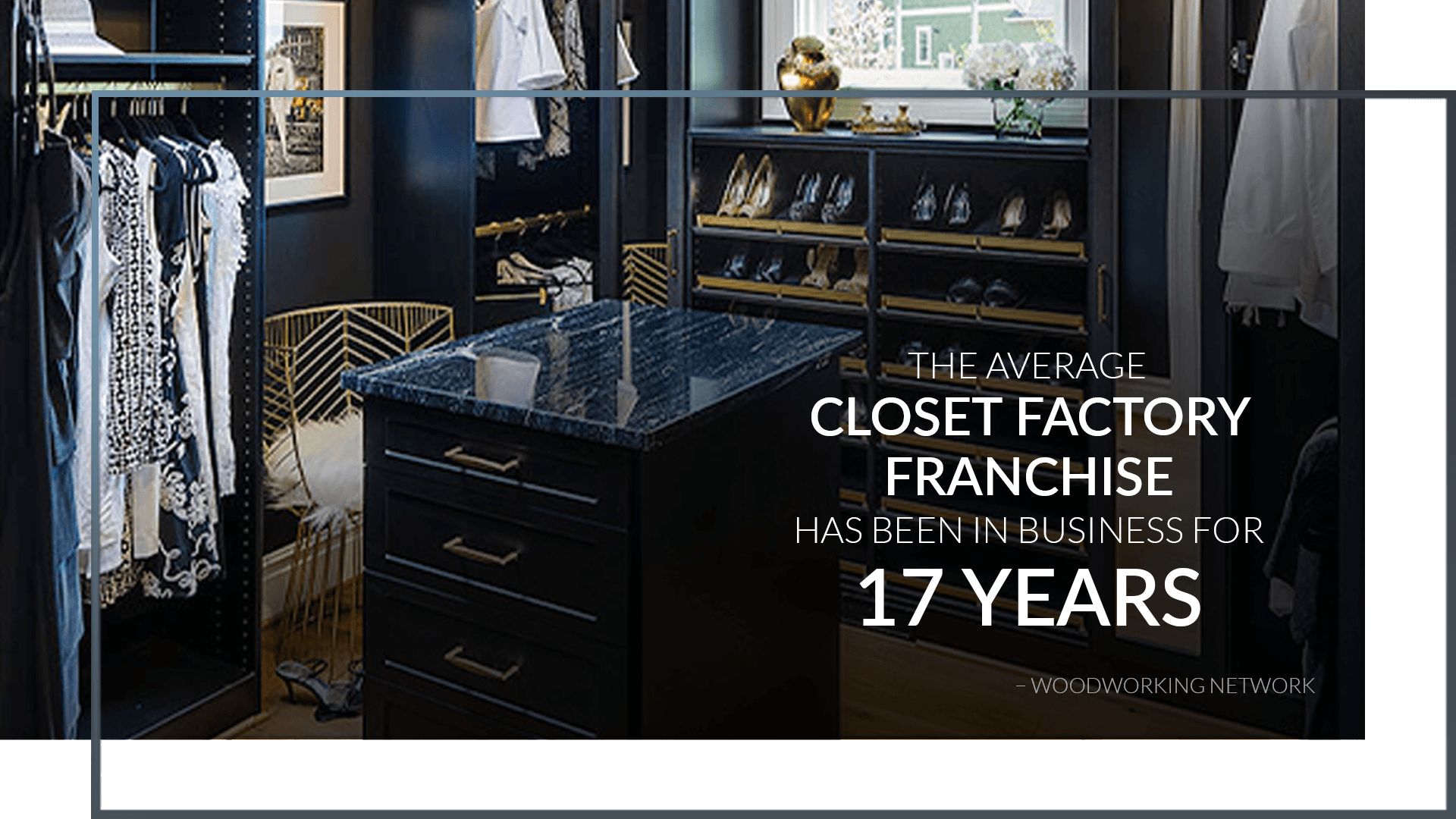 Closet Factory excels in helping small spaces live large. Since our founding in 1983, Closet Factory has helped hundreds of thousands of homeowners enjoy their spaces more by providing organizational solutions that are specific to their needs. Our expansive product line, exceptional quality of materials, innovative designs and first-rate customer service experience make us the out-and-out leader of the $11.8 billion home organization industry.
Our ability to continue to grow after 40+ years in business is proof that our business model is working for our franchisees. Closet Factory is led by an executive team that is committed to helping franchisees maximize their earning potential day-in and day-out:
"We're always looking for ways to improve the profitability of our franchisees," says Dan Grandon, Co-President of Closet Factory. "That includes additional products, investing in new technology, and negotiating new supply agreements with major manufacturers where we pass on the benefits of our purchasing on to you. We have a whole team dedicated to helping our franchisees grow their businesses effectively. We are able to provide our network with the necessary know-how, experience and support to enhance their performance and increase their profitability going forward."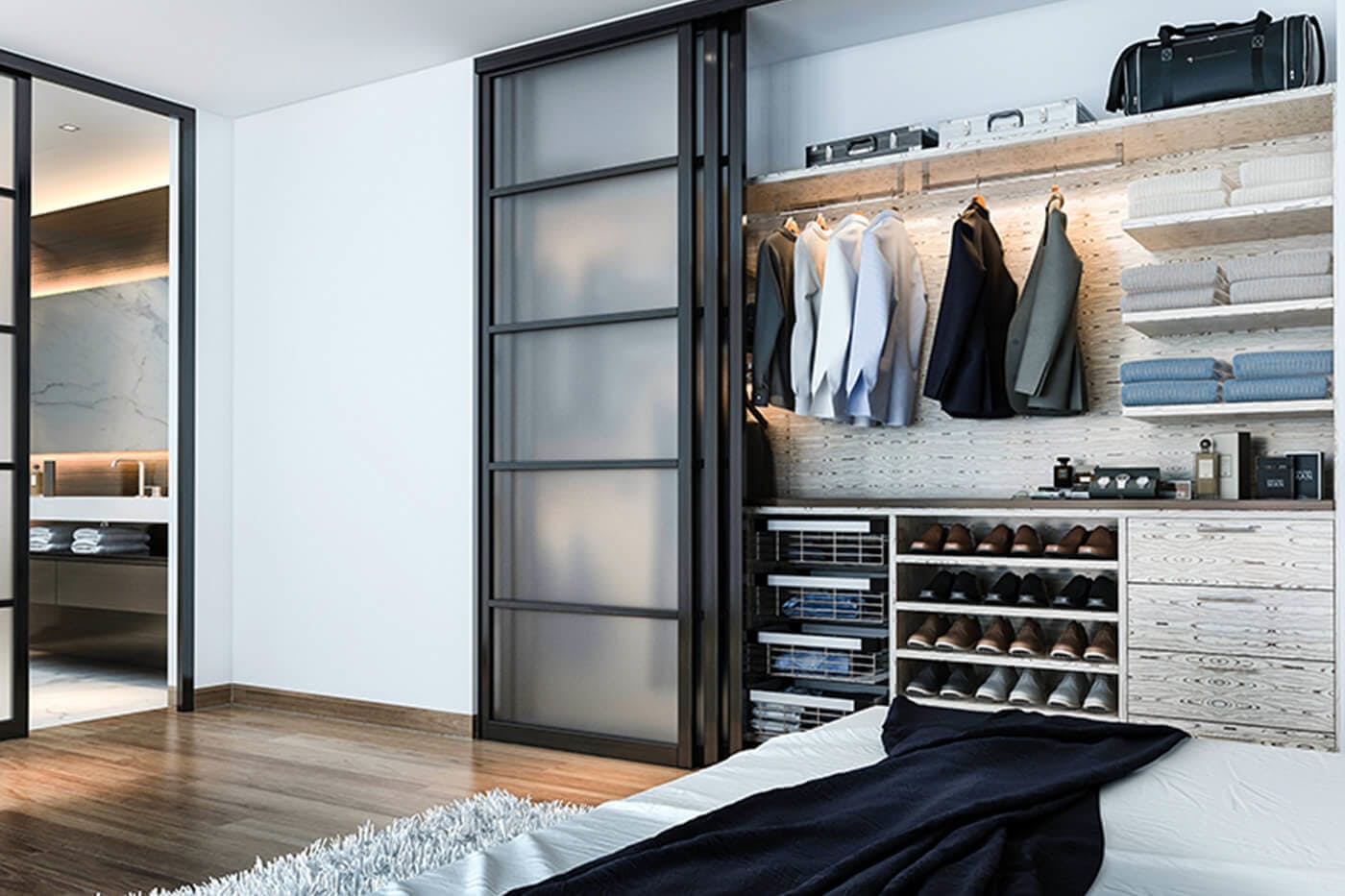 Closet Factory offers unlimited profit-potential
The secret to Closet Factory's longevity is the simplicity of our business model. This is on purpose. Even though your business will sell, design and manufacture the solutions your clients will purchase, your primary role as an owner will be one of a CEO. You will manage and train your team keeping them motivated to hit your sales objectives and ensure that they provide the best customer experience for your clients. Your main objective will be to network in your community and build key relationships that will establish your business as the go-to brand for home organization solutions in your territory.
We will help you every step of the way. Closet Factory offers a robust training and support program that is ongoing. We provide you with state-of-the-art, proprietary software to make custom designs easy for you to deliver to your clients. The low-technology of the manufacturing equipment is easy to understand and easy to get employees up to speed. We even train your salespeople before your grand opening to get your business off the ground.
Here are more reasons why Closet Factory offers the potential for tremendous profits:
Large Territories: Unlike other brands in the home organization industry, Closet Factory offers large territories that encompass whole Metropolitan or geographical areas which often include several counties. Each market has the potential for you to scale your business beyond your wildest dreams. Our territories are also exclusive which means our franchisees don't compete with one another.  They collaborate.
Expansive Product Line: Don't be fooled by our name. Closet Factory does far more than just closets. Our clients hire us for garages, home offices, entertainment centers, pantries, mancaves, basements, and more. This allows you to benefit from multiple revenue streams and create customers who are with you for life. Once they discover how we make their lives easier, they call us again and again.
Exclusive Relationship with Costco: Costco is the second largest big box retailer in the United States, and it seeks to provide value to their customers by selecting the brands with the best products. The fact that Costco has vetted Closet Factory earns us trust in the markets we serve.  Costco gives us tremendous potential to generate leads and win new business.
Ready to open a Closet Factory home organization franchise?
Now that you've seen your potential Closet Factory franchise ROI, are you ready to learn more? Download our franchise report to start a conversation! We look forward to hearing from you.