3 Reasons Why Closet Factory Franchise is a Best Bet Investment for 2020
Iconic custom closet franchise is a huge business opportunity in a high-demand industry
Closet Factory stands out as a leader in the growing home organization industry. With the with the largest product line in the market, a high franchisee satisfaction rate, a turn-key business model proven almost 40 years in business, and growing brand recognition, Closet Factory custom closet franchise is a best-bet.
"One of the nice things about owning a custom closet franchise with Closet Factory is that after 36 years in business and working with multiple franchise owners, we've seen the journey from a business that is just starting, to a very mature business that has scaled dramatically," says Dan Grandon, Co-President of Closet Factory. "We know what it takes for our franchisees to scale their businesses effectively. We help every owner along the path. This means that you won't be making mistakes or not taking advantage of opportunities because you don't have the experience. We're with you every step of the way."
Since our founding in 1983, Closet Factory has helped hundreds of thousands of homeowners enjoy their spaces more by providing organization solutions that are specific to their needs. Our expansive product line, exceptional quality of materials, innovative designs and commitment to first-rate customer service make us the out-and-out leader of the growing home organization industry.
Here are three quick reasons why you should invest in a Closet Factory franchise in 2020.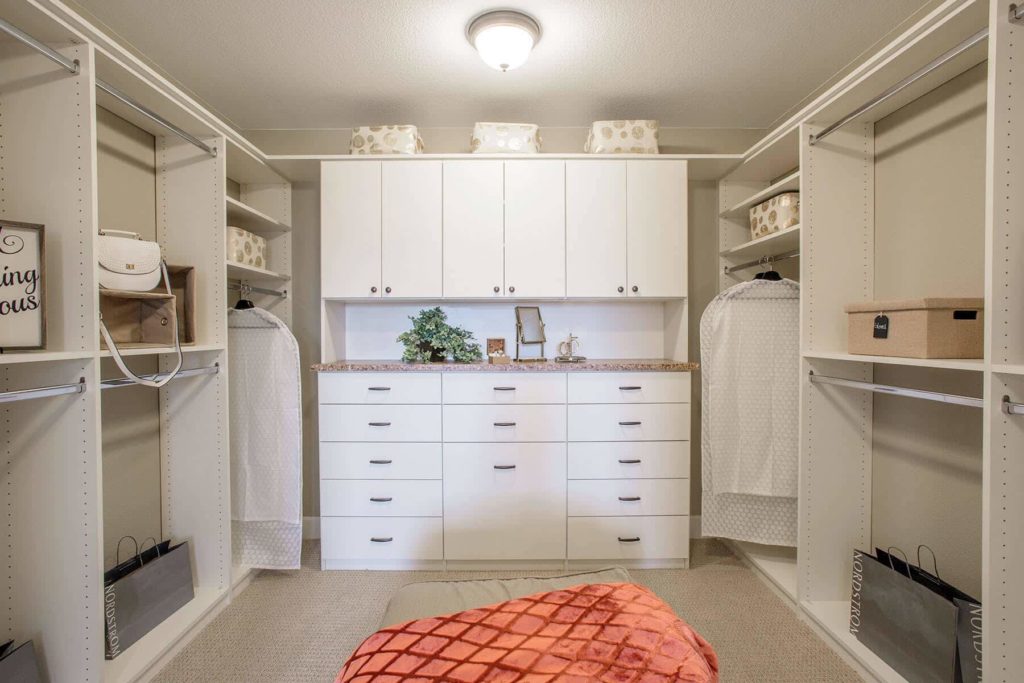 Extensive tools and training help owners thrive
Thanks to our comprehensive training program, Closet Factory franchise owners can flourish in business with zero experience in the custom closet industry. Owners can operate their business like a CEO, overseeing a team of salespeople, manufacturers and installers.
When you make the decision to invest in a Closet Factory franchise, you join an innovative and forward-thinking brand with a powerful business model that is nearly 40 years strong. We offer owners comprehensive training from day one, providing everything they need leading up to opening day and then following up with comprehensive sales and operations on-site training.
Business model is franchisee-centric and time proven
Closet Factory empowers entrepreneurs to own a turn-key business that meets a real, growing demand for home organization solutions. We also offer exclusive territories, meaning our franchisees don't compete with each other for business. This builds a culture of collaboration on a regional and national level, helping us stand out in the $11.8 billion home organization industry. 
Our franchisees also benefit from the national brand awareness established by our exclusive vendor relationship with Costco. Qualified franchisees establish kiosks in Costco locations in their territories, which is a huge driver of business. Most importantly, all franchisees have access to our 36 years of experience in this industry as well as the full support of our franchise network.
Large product line establishes us as home organization experts
While there are many brands in the home-organization market, homeowners choose Closet Factory because our product line goes far beyond what the competition offers. From melamine materials to custom stained or painted woods, no one comes close to the extent of our offerings. 
We also offer organizational solutions beyond closets. Today's homeowner wants organized solutions for every space in their home, from garages to kitchens. Clients often call us for one project, but once they see our complete offerings they are sold on the Closet Factory difference and end up buying units for areas throughout their home on the same visit.
"We are very conscious of the end game — one client doesn't just mean one job," says Jeff Bruzzesi, owner of a Closet Factory franchise in Virginia Beach, Virginia. "If we do the first job correctly, that one job will turn into multiple jobs in the future, and it will lead to that customer referring us to their own social networks. After more than 15 years in business, we are still growing year after year, and that really speaks to the potential of this opportunity."
Ready to open a Closet Factory custom closet franchise?
Ready to learn more? You can learn a lot more about our proven business model and so much more by reviewing our research pages. And to get even more information, download our franchise report to start a conversation!