What Does it Cost to Own a Closet Factory Franchise?
Here's a breakdown of our costs and fees
Closet Factory empowers entrepreneurs to own a business that meets a real, growing demand for home organization solutions. Closet Factory has perfected a turn-key business model that is endlessly scalable.
Your initial investment will range from $301,500 to $512,000. This amount includes the initial franchise fee of $58,500, equipment and working capital for the start of the business.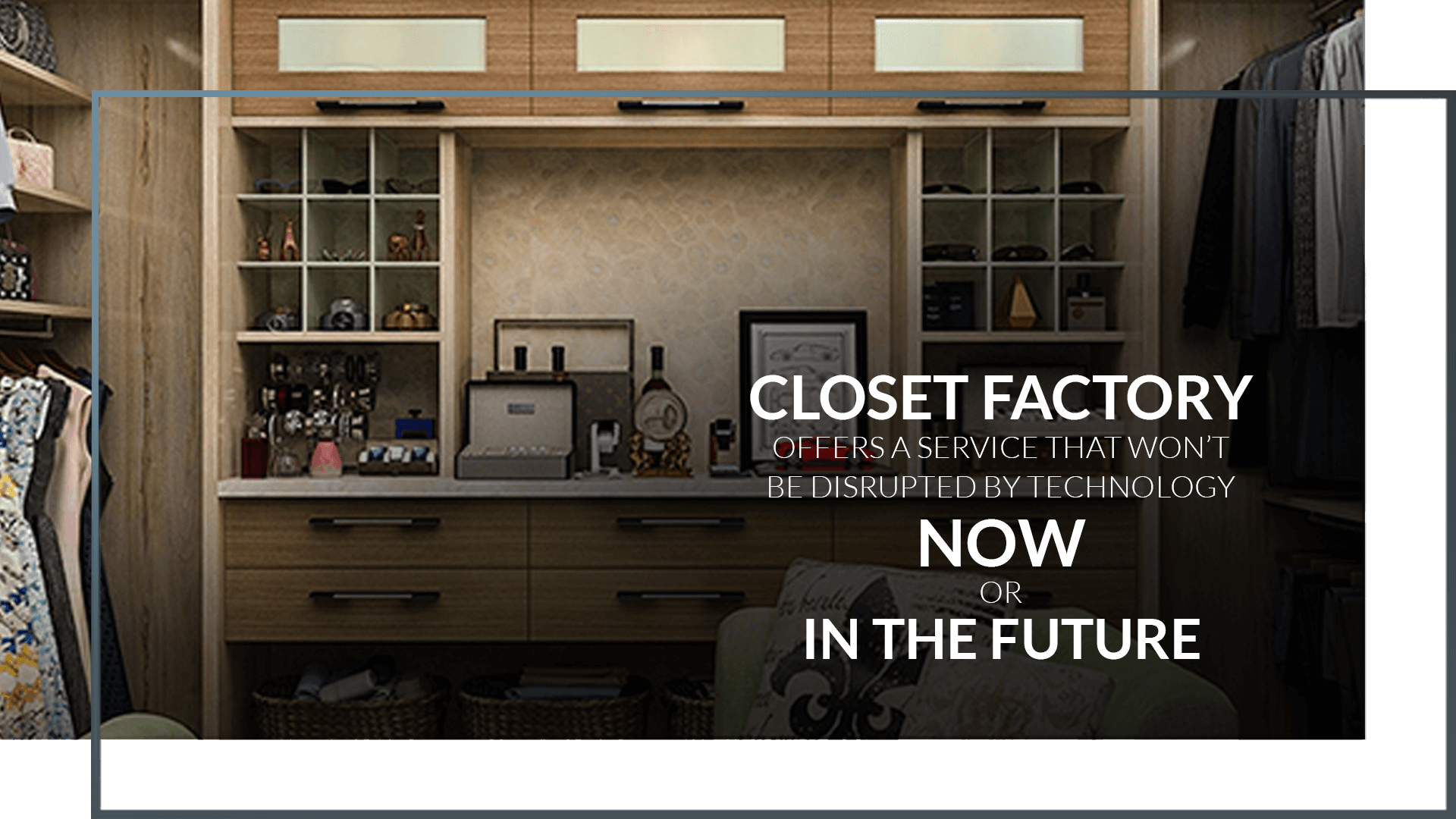 What do I get for my franchise fee? We excel in helping our franchisees thrive in their businesses. Our franchisees benefit from our industry-leading training platform, in-house marketing agency, proprietary software and our ability to leverage the size and reputation of our brand to win fruitful relationships with vendors in order to keep ongoing costs low. Our franchisees also benefit from our relationship with Costco, and qualified franchisees establish kiosks in Costco locations in their territories in order to win sales. Most importantly, you get access to our 40 years of experience in this industry as well as the full support of our franchise network, which will work with you to help your business thrive.
What about financing? While Closet Factory does not offer direct financing, we have relationships with third-party companies that may assist you.
What markets are available? We have prime territories available in choice markets across the country. Unlike other brands in the home organization industry, Closet Factory territories are large, often encompassing entire Metropolitan areas. Because our territories are exclusive, our franchisees do not compete with each other for business which allows our franchisees to collaborate, mentor each other and work together to grow their businesses.
For a more in-depth look at costs and fees associated with opening a new Closet Factory franchise, please review Item 7 from our most recent Franchise Disclosure Document:
| Type Of Expenditure | Estimated Amount |
| --- | --- |
| Initial Franchise Fee | $58,500 |
| Site Location | $24,000 ‐ $52,000 |
| Property Improvements | $5,500 ‐ $25,000 |
| Equipment, Fixtures and Furniture | $145,000 ‐ $225,000 |
| Vehicles (Deposit on lease) | $2,500 ‐ $7,500 |
| Signage and Uniforms | $1,000 ‐ $4,000 |
| Product and Supply Inventories | $10,000 ‐ $20,000 |
| Grand Opening Marketing Program | $20,000 ‐ $45,000 |
| Additional Funds ‐ 3 months | $35,000 ‐ $75,000 |
| TOTAL | $301,500 ‐ $512,000 |
Ready to open a Closet Factory home organization franchise?
Ready to learn more? Download our franchise report to start a conversation! We look forward to hearing from you.