What's Special About Closet Factory Franchise's Culture?
Trusted home organization franchise has built a culture built on collaboration and communication
Joining the Closet Factory home organization franchise means you're instantly plugged into a collaborative network of like-minded owners who all share the same goals. Not only will you have the full support of one of the most visionary leadership teams in the franchise industry behind you, our entire network of franchise owners will be there to help your business thrive.
Because our territories are exclusive, our franchise owners don't compete with each other for business. This builds a culture of collaboration on a regional and national level, helping us stand out in the booming $11.8 billion home organization industry. Our franchisees often come to us with no prior experience in the industry, and the entirety of our franchise network – our corporate office and franchise owners alike – work together to help each other succeed.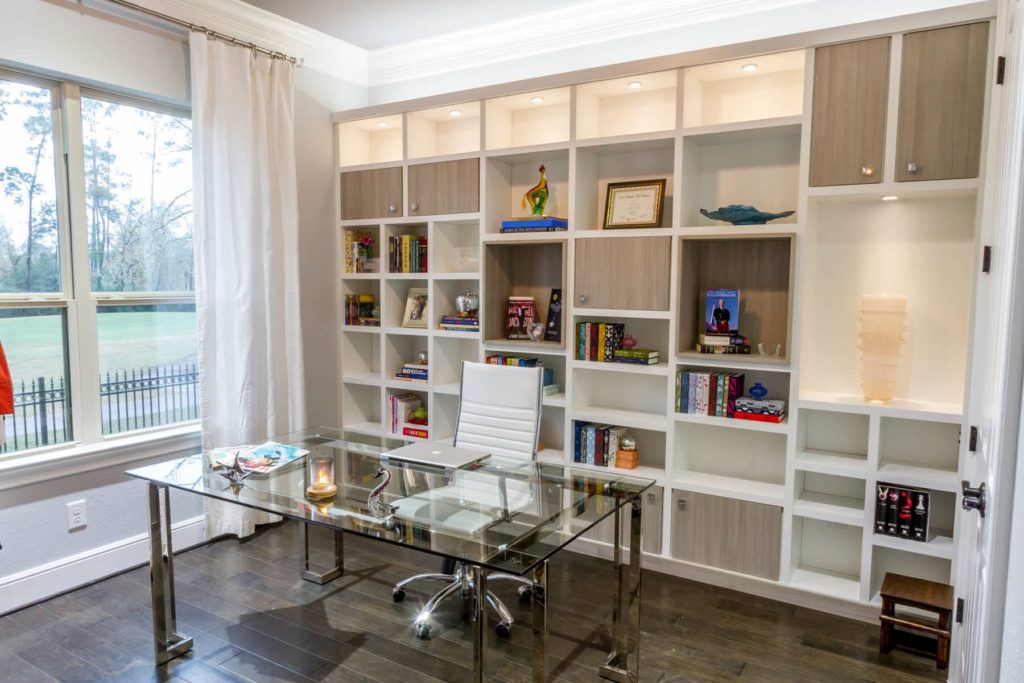 "We've created this special kind of family-like relationship with franchisees. We can't do it alone, but at the same time it's up to you," says Dan Grandon, Co-President of Closet Factory. "One of the strengths of our network is the camaraderie and helpfulness. Unlike a restaurant chain that competes against the next location just up the road, our owners don't compete with each other. Our markets and territories are large major metropolitan areas so there is a great deal of help and sharing that happens between franchisees as well as between franchisor and franchises."
Since 1983, Closet Factory has been the industry-leading brand in the custom closet segment. Not only were we the first home organization franchise brand to offer floor-based solutions, but we use state-of-the-art technology to meet every client's individual needs. Plus, we manufacture everything locally using high quality materials to make installation fast and convenient.
Closet Factory offers a company culture that is resilient during both good times and bad times. The recent pandemic, for example, showcased Closet Factory's strong culture. During what was an uncertain time for most businesses, Closet Factory's network of franchisees kept in close contact with one another, helping each other out, and referring business to each other. In fact, our company reported record sales during the summer of 2020.
Closet Factory's family-like culture fosters a positive work/life balance
When a franchise network has low turnover it speaks volumes for how committed and content they are with the business they've chosen to invest in. Closet Factory franchisees would tell you that when you invest in a business you love and provide a service that customers love, it's easy to stay with that business. In fact, the average Closet Factory franchise owner has been in business for more than 17 years, a testament to the fact that their businesses flourish and that they enjoy being part of our brand.
We go into business because we dream of making a better life for ourselves and for our families. We all want to reach our full potential and realize our dreams. Closet Factory is lucky to have so many examples of franchisees who have not only done extremely well for themselves, but they also reap the benefits of being in a business that allows them to enjoy their lives.
Polly and Mark Lestikow of Denver, Colorado, are the perfect example of Closet Factory franchisees who have enjoyed great personal and professional success with the home organization franchise. Over the years, they have been avid supporters of Boys Hope Girls Hope, a non-profit organization that helps high school students realize their dreams of graduating from college. They have contributed nearly $200,000 in monetary donations, as well as $50,000 in closet designs for the Boys Hope and Girls Hope homes across the state. They have also successfully raised their children while running their franchise.
"We started our franchise in Colorado when our children were 5, 7, and 9," Polly says. "And we taught them how to ski, we coached their soccer, we helped run their swim teams and went to all their swim meets, and we still ran a business. So the flexibility of making a good living and supporting our family has been very important to us."
Ready to open a Closet Factory Franchise?
You can learn a lot more about our proven business model and so much more by reviewing our research pages. For more information, download our franchise report to start a conversation!