Closet Factory Franchise Experiences Record Breaking Sales
President of custom closet business explains sales are way, way up for the iconic brand
Closet Factory custom closet franchise is reporting unprecedented positive growth and sales despite a challenging year. This positive upswing is expected to continue in 2021 as people invest in home improvement projects and spend more time at home.
We recently spoke with Closet Factory President Dan Grandon about what's driving the record breaking sales and why 2021 is poised to be even better.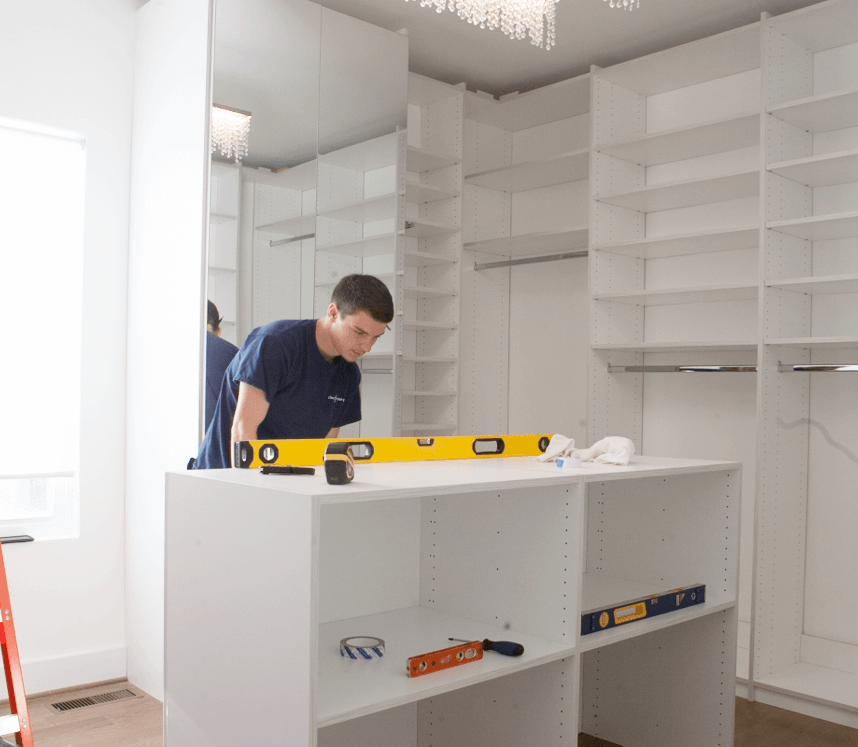 Closet Factory is experiencing record sales. What do you attribute this to?
We have set five consecutive sales records over the past five months. There has been a cultural shift as a result of the virus and change in work habits with children learning at home and people needing places to do their homework and work. The work from home trend has meant our home office projects have increased as we help people integrate work spaces into other spaces.
People are spending a lot more time at home. The virus has kept a lot of us at home and given us visibility to things we have overlooked around the home for months or years. Now people have the time to do it and the resources since they're not spending money on dry cleaning, eating out, or taking long vacations. That's created extra funds into improving our home environment and making it more comfortable. There is also a trend toward nesting also during this time. People feel safe and secure at home.
Millennials are also now buying homes at a greater rate than any other demographic group. The original thought was that millennials wouldn't be buying homes or cars – things that the Baby Boomer generation has cherished. But as they age and have children and deal with the virus in the city, the urban lifestyle has lost its luster and that group has been buying homes in record numbers. Home building is also up. This also lends itself to our business as our projects include new construction and remodeling and improving existing homes.
We do a good part of our business in new construction and partnering with home builders, interior designers, and architects. We are involved in the early planning stages of those jobs.
Can you expound on the specific sales channels for Closet Factory Franchise a bit more?
There are really four distinct channels we get our business from, all of which are doing very well right now. First is consumer advertising. The biggest driver here is online SEO and the fact that more people are spending time at home and looking for ways to improve their homes; so, that sector of the lead generation has really grown. More activity online is driving traffic to our website.
Secondly, repeat and referral business. That's been really good as people do business with us and they come back; then, they share their Closet Factory and experiences with their friends and family.
Third, home builders and interior designers (decision influencers) professional referral networks we work and partner with.
Lastly, our Costco partnership is also a huge validator for us. Costco could use anybody, but because of our expansive product choices and service levels, they chose Closet Factory.
It's really all four of these channels that drive sales and all are doing well. Online is booming, home building is up, Costco online and in store sales and traffic are up, and there is an uptick in referral and repeat business.
Closet Factory is not just about closets. Tell us about the potential sales pipeline created by your expansive product capability for the entire home.
That's right. Closet Factory is not just closets – we design and install offices, laundry rooms, garage systems – we have organizational solutions for the entire home. That's the beautiful thing. Our primary focus is repeat and referral business. Every client to us represents the opportunity for $100,000 in sales. A homeowner may start with a master bedroom closet and then move on to a kid's closet, wine storage, home office, media center, or garage. There is an unlimited amount of work through that one client because statically people move every 7.5 years.
What are you projecting for 2021?
Looking ahead we don't see any slow down at all. There is going to be the natural slow down during the holidays, but generally speaking, the day after Christmas our phones go crazy. With homebuilding forecasted the way it is and with the economy showing incredible resiliency – unlike 2008 and 2009 when there was a crash – we see a very good 2021 and future.
Ready to open a Closet Factory Franchise?
Ready to learn more? You can learn a lot more about our proven business model and so much more by reviewing our research pages. And to get even more information, download our franchise report to start a conversation!