Become Your Own Boss in an Iconic Home Organization Franchise
As Americans become obsessed with cleaning up, the demand for quality home organization businesses continues to increase
America is obsessed with tidying up. There's no other explanation for the booming $11.8 billion U.S. Home Organization Market. And it's not slowing down anytime soon, as it's projected to rise 3.8% through 2020. According to market research firm Packaged Facts, two-thirds of American adults claim they could use more home organization products in their home. 
Although removing clutter and getting organized is a big challenge for individuals with poor organizational skills, it's a huge opportunity for entrepreneurs looking to invest in a highly profitable and growing industry. There are millions of people throughout America who lack organization skills and need help with organizing their homes. After all, the payout for them is invaluable. Consumers love it because an organized home can reduce the amount of time someone spends cleaning, and help them stop wasting time rummaging through his or her closet looking for something to wear in the morning before work. 
When it comes to home organization, no one does it better than Closet Factory. For more than 30 years, Closet Factory has been one of the leading franchises specializing in custom storage solutions for the entire home. We've since carved out our own lane in the $11 billion home-organization market and now boast more than 50 locations throughout the nation. 
"We work very hard to make sure that our customers are 100% satisfied with our product," says Jeff Bruzzesi, owner of a Closet Factory franchise in Virginia Beach, Virginia. "We are very conscious of the end game — one client doesn't just mean one job. If we do the first job correctly, that one job will turn into multiple jobs in the future, and it will lead to that customer referring us to their own social networks. As a business owner, you think: 'How many people will need us?' But the demand never seems to end. After more than 15 years in business, we are still growing year after year, and that really speaks to the potential of this opportunity."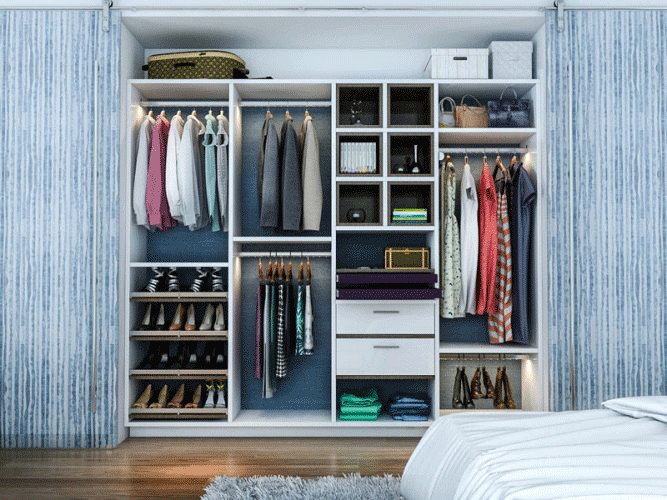 Investing in Closet Factory Helps Fulfill a Growing Need
Entrepreneurs looking to invest in a strong, growing brand would do well to consider our custom closet franchise. Since our founding, Closet Factory has helped hundreds of thousands of homeowners enjoy their spaces more by providing organizing solutions that are tailored to their specific needs. This includes expanding our services beyond custom closets to include custom designs for wall units, wall beds, garage cabinets, home offices, entertainment centers and more. 
At Closet Factory, we do everything with the customer in mind, and our No. 1 goal is to design a system that he or she loves. From the very moment we start working with a customer, we are focused not only on meeting their needs and budget, but also providing an unmatched shopping experience. We accomplish this by involving customers in every step of the design process. From design to manufacture and installation, our customers come first. 
Additionally, every single component of our award-winning custom systems are made to order. Nothing is ever prefabricated or mass-produced, providing every single customer with a truly personalized experience. If you don't have any industry experience, don't fret. Our custom closet franchise is not only simple to operate and scale, but Closet Factory also will provide you with world-class training and support to help you thrive in business over the long-term. 
Furthermore, we are one of the most affordable custom closet franchise opportunities in the booming home organization industry. Initial investment starts at just over $208,500, and we offer much larger exclusive territory than other home remodeling businesses. This gives our franchise owners complete control over their markets. 
"Now is a great time to invest in a Closet Factory franchise," says Dan Grandon, Co-President of Closet Factory. "The home-organization market has been growing at a phenomenal rate for over 35 years, and we really don't see an end to that. Our product is exceptional. It's one that won't be replaced by technology and it really makes people's lives easier. When people hire us, we provide them with a sense of calm – we help them get ready faster in the morning. They're not standing in front of their closets looking for a sweater or their shoes. It's very satisfying for us to know that we're helping people and giving people more time for themselves."
Ready to invest in a Closet Factory franchise?
For more information about owning a Closet Factory franchise, visit our research pages. Or, if you'd like to get started with ownership, request our free franchise information report and a Closet Factory franchise team member will be in touch with you shortly.