Closet Factory Custom Closet Franchise Carves Out Lucrative Niche
Custom closets are an increasing segment of the $450 billion home remodeling industry
People are staying in their homes longer and are more willing to invest in projects that make them happy and save them time. This consumer demand is helping drive the booming $450 billion home remodeling industry, a demand being met by Closet Factory's exclusive line of custom closet franchise solutions in homes nationwide.
"Now is a great time to invest in a Closet Factory franchise," says Dan Grandon, Co-President of Closet Factory. "The home-organization market has been growing at a phenomenal rate for over 35 years, and we really don't see an end to that. Our product is exceptional.  It's one that won't be replaced by technology, and it really makes people's lives easier. When people hire us, we provide them with a sense of calm — we help them get ready faster in the morning. They're not standing in front of their closets looking for a sweater or their shoes. It's very satisfying for us to know that we're helping people and giving people more time for themselves."
Since our founding in 1983, Closet Factory has helped hundreds of thousands of homeowners enjoy their spaces more by providing organization solutions that are specific to their needs. Our expansive product line, exceptional quality of materials, innovative designs and commitment to first-rate customer service make us the out-and-out leader of the growing home organization industry.
Closet Factory is led by an executive team that is committed to helping franchisees maximize their earning potential day-in and day-out. Continued growth after 36 years in business is proof that our business model is working for our franchisees and the demand for our services keeps rising.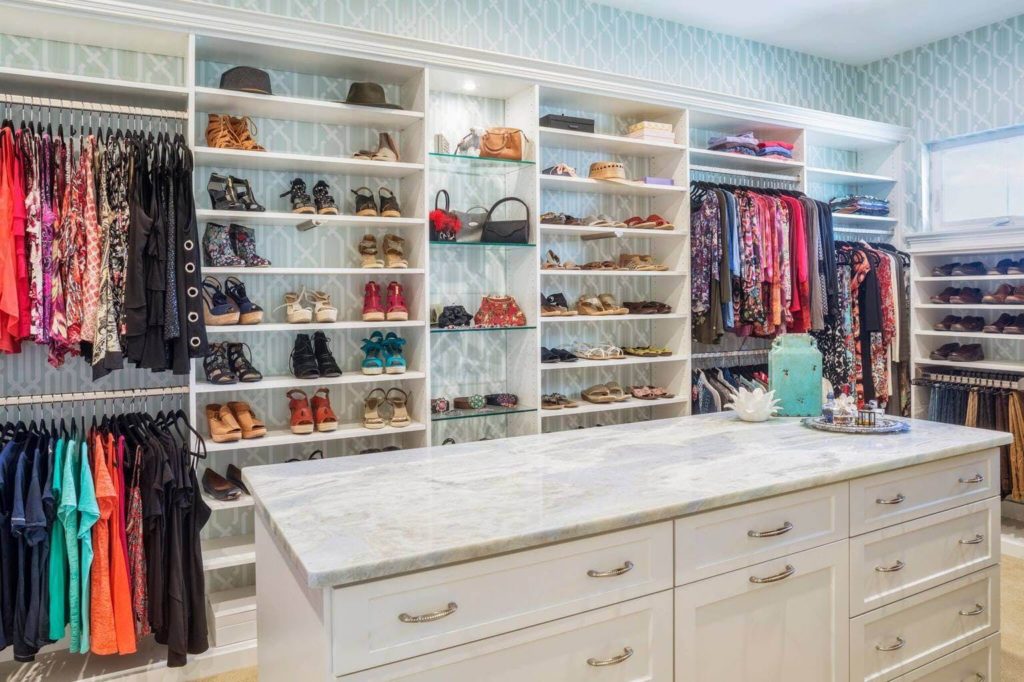 High customer satisfaction rate and referrals drive business
Closet Factory franchisees are considered the home organization experts in their territory, providing value to clients through custom home organization solutions that come with a lifetime guarantee. Not only does this foster accountability and trust but it leads to referrals as well as repeat business from happy customers who want to use Closet Factory to design organized spaces for their entire home, whether it's a man cave, office, pantry or garage.
"We have always prided ourselves on offering more colors, more products and more of everything for our customers," says Kathryn La Barbera, Co-President of Closet Factory. "We have the attitude of 'We can do anything.' This is exactly what has propelled us forward because we can reach more people and do more projects for them."
Closet Factory custom closet franchise continues to outpace the rest of the industry through an exclusive relationship with Costco which allows qualified franchisees to install kiosks at Costco locations in their markets, enabling them to reach even more homeowners seeking long-term organizational solutions for their entire home.
Ready to open a custom closet franchise?
Ready to learn more? You can learn a lot more about our proven business model and so much more by reviewing our research pages. And to get even more information, download our franchise report to start a conversation!