Closet Factory Franchise Brings Expansive Line of Home Organization Products to Lonestar State
Closet Factory meets growing demand for organizing solutions in the Dallas and Ft. Worth markets
Closet Factory, the nation's leading source for home organization solutions, continues to expand its market reach in Texas. With more people sheltering in place, the demand for home organization products is on the rise and Closet Factory is uniquely positioned as the go to expert source in the industry.
Closet Factory is already established in the Lonestar State with locations in Austin, El Paso and Houston. Demand for home organization solutions is on the upswing in Texas and nationwide and Closet Factory is poised to meet that rising demand with the most extensive product line in the industry.
"We are in a very unique niche. In a really good economy, our customers come to us for luxury solutions for their home offices or entertainment centers. When the economy is slow, we are a necessity because people cannot afford to buy bigger homes. This is a great business to own in any economy" says Dave Rosenberg, owner of a Closet Factory in California. 
Since our founding in 1983, Closet Factory has helped hundreds of thousands of homeowners enjoy their spaces more by providing organization solutions that are specific to their needs. Our expansive product line, exceptional quality of materials, innovative designs and commitment to first-rate customer service make us the out-and-out leader of the growing home organization industry.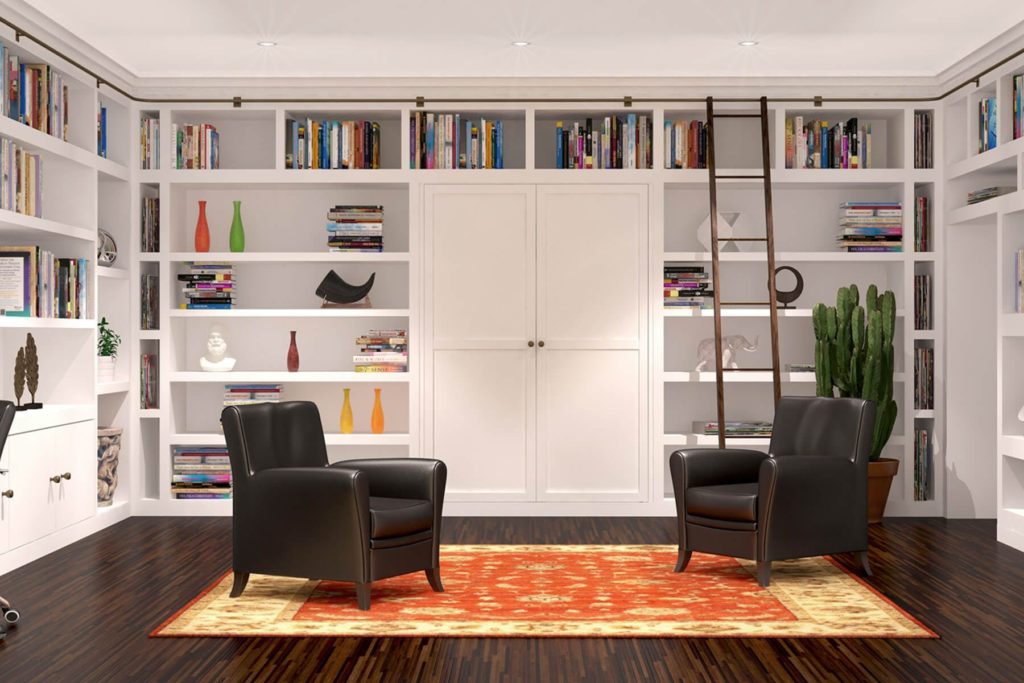 Now more than ever Americans want the peace and order of an organized home
Closet Factory benefits from Americans' ongoing obsession with organization, a trend made even stronger during the recent pandemic. The home-organization industry is relatively recession proof with demand prevalent among homeowners of all ages, from first-time homeowners who want to optimize space to empty nesters finally getting the space of their dreams.
"We work very hard to make sure that our customers are 100% satisfied with our product," says Jeff Bruzzesi, owner of a Closet Factory franchise in Virginia Beach, Virginia. "We are very conscious of the end game — one client doesn't just mean one job. If we do the first job correctly, that one job will turn into multiple jobs in the future, and it will lead to that customer referring us to their own social networks. As a business owner, you think: 'How many people will need us?' But the demand never seems to end. We are still growing year after year, and that really speaks to the potential of this opportunity."
Closet Factory continues to seek entrepreneurs to join our family-like culture and elite group of owners. No prior home organization industry experience is needed, just a passion for business ownership and the drive to succeed. Many of our franchisees love the flexibility of owning a Closet Factory. In fact, we boast one of the highest franchisee satisfaction rates in the industry, with the average ownership spanning more than 17 years. The closet home organization products industry is expected to reach $3.4 billion in sales in 2023, according to a study from Home Organization Products.
Ready to invest in a Closet Factory franchise?
For more information about owning a Closet Factory franchise, visit our research pages. Or, if you'd like to get started with ownership, request our free franchise information report and a Closet Factory franchise team member will be in touch with you shortly.