Closet Factory Franchise is Committed to Success
A supportive franchise system that works with you to help your business thrive
One of the best reasons to invest in a Closet Factory franchise is our franchisee-centric culture that fosters ongoing support. We also pride ourselves on being one of the most family-oriented franchise systems in the industry. Franchisee satisfaction runs high at Closet Factory — our franchisees, on average, have been in business for more than 17 years.
We support franchisee success in several ways — through continual coaching to help you meet your sales goals, by rolling out new and exciting designs to help increase your profitability, by leveraging our buying power to keep your ongoing costs as low as possible and by being accessible to answer your questions or help troubleshoot any issues as they arise.
"One of the nice things about owning a custom closet franchise with Closet Factory is that after 36 years in business and working with multiple franchise owners, we've seen the journey from a business that is just starting, to a very mature business that has scaled dramatically," says Co-President of Closet Factory Dan Grandon. "We know what it takes for our franchisees to scale their businesses effectively. We help every owner along the path. This means that you won't be making mistakes or not taking advantage of opportunities because you don't have the experience."
Since our founding in 1983, Closet Factory has helped hundreds of thousands of homeowners enjoy their spaces more by providing organization solutions that are specific to their needs. Our expansive product line, exceptional quality of materials, innovative designs and first-rate customer service experience make us the out-and-out leader of the $11.8 billion home organization industry.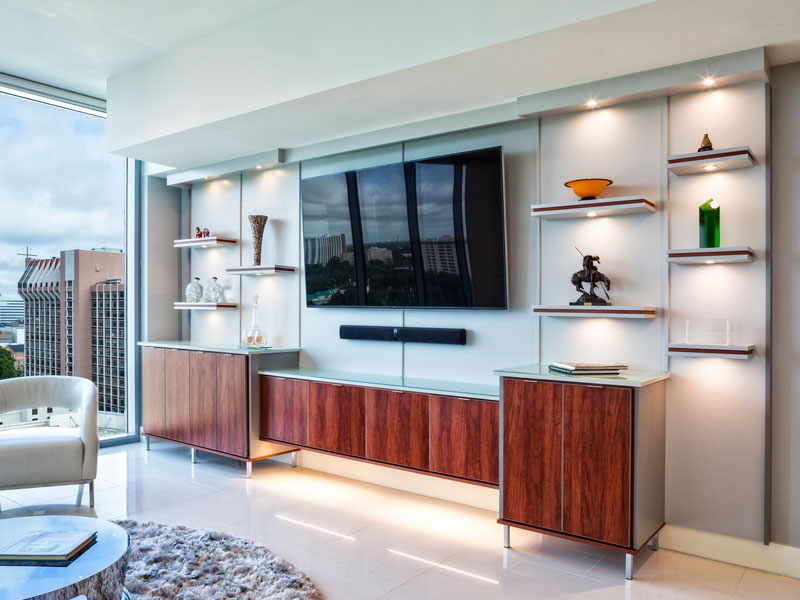 Closet Factory is a nationally trusted brand with nearly four decades of experience
Although there are several competitors in the home organization space, few have nearly 40 years of business behind them. This long track record reflects our proven business model — a model that has helped us expand to more than 80 territories across the country. The support is there to help you thrive in business over the long term.  
Closet Factory offers one of the most comprehensive training programs in the franchise industry, beginning with two weeks of training in Los Angeles, California, and extending to your grand opening, where one of our highly experienced team members will train your sales staff. Our many years in business have resulted in a breadth of experience you wouldn't find by going it alone. We help with everything from marketing, financial coaching and more to help you become established.
Additionally, your fellow franchisees also will serve as your mentors, guides and friends in order to help your business thrive. This level of camaraderie is rare in the franchise industry, and the access to so many knowledgeable franchisees who know exactly what you are experiencing will help your business grow. 
"It makes me very happy to know that our franchise owners are happy to be a part of Closet Factory," says founder and Co-CEO John La Barbera. "Other franchise brands don't get to say that, but we made it a priority to focus on their interests ahead of our own and give our franchisees a rewarding experience and a path to success they can follow."
Ready to open a closet renovation franchise?
Ready to learn more? You can learn a lot more about our proven business model and so much more by reviewing our research pages. And to get even more information, download our franchise report to start a conversation!