Closet Factory Franchise Owners Are Experts in the Home Organization Space
Homeowners rely on their local Closet Factory franchise owners  time and again for beautiful, custom organization solutions
With impressive credentials that include 30 plus years of being in business, an exclusive partnership with Costco and cutting edge design solutions, it's no wonder why homeowners turn to Closet Factory franchise owners when looking for organizing solutions that transform their homes into beautiful spaces.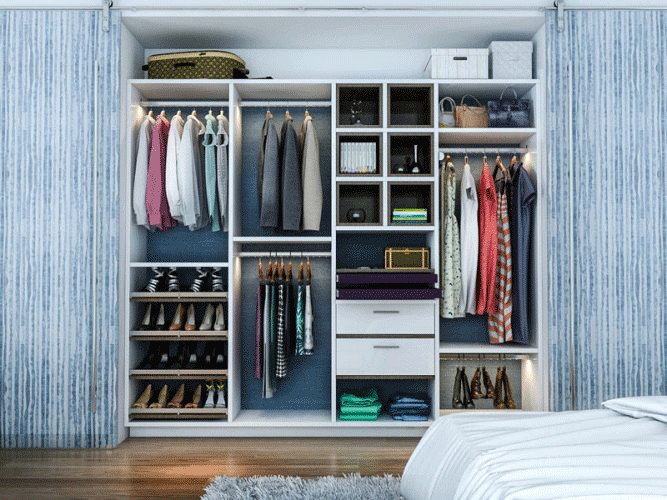 Closet Factory franchisees stand out in the $11 billion home organization industry as experts in their field. Our franchise owners focus on providing value to clients through customized designs and a lifetime guarantee, which creates accountability and trust, and leads to referrals and repeat business.
"As someone who has installed our services everywhere I have lived, I believe that Closet Factory really has the best product," says Dave Rosenberg, owner of a Closet Factory in California. "We are in a very unique niche. In a really good economy, our customers come to us for luxury solutions for their home offices or entertainment centers. When the economy is slow, we are a necessity because people cannot afford to buy bigger homes. We always ask, 'How do we make your life easier? How do we make your morning easier?' We really spend the time and energy to build a relationship with the client because the first project is a prelude to future projects. This is a great business to own in any economy."
Repeat business and referrals drive revenue
Closet Factory has led the way in the rapidly growing home organization industry, and today, our franchisees help clients organize every room of their house. From man caves, home offices, entertainment centers, garages and more, our franchise owners are able to help homeowners enjoy their spaces more. We also offer a level of professionalism and customization that encourages repeat business which, in turn, helps franchisees increase revenue.
"It's a phenomenal business," Rosenberg says. "When run correctly, it can be very profitable, as it has been for us. It's very scalable up and down, which gives you a lot of control in both good and bad economies. The support from the home office, the leadership team, is wonderful. You also get access to a strong network of franchisees who want to help you succeed, and who care deeply about the success of this brand going forward."
Ready to open a Closet Factory Franchise?
Ready to learn more? You can learn a lot more about our proven business model and so much more by reviewing our research pages. And to get even more information, download our franchise report to start a conversation!