Closet Factory Franchise Owners Improve People's Quality of Life
Millions of Americans are learning the value of home organization
Home organization is not a trend – for millions of Americans, it's now a way of life. The outbreak of the pandemic earlier in the year has had many cooped up in their homes like never before, and many are using the money they would typically spend on vacations, dining out, and other luxuries on home improvement projects that add value to their properties and their overall quality of life.
This means that entrepreneurs getting into the home organization segment have a much broader audience of customers than ever before. The need for home organization is not up for debate: the influence of people like Marie Kondo, the minimalism movement, and the recognition that clutter adds stress and wastes time are now cultural fixtures.
Closet Factory has been helping people with their home organization needs for nearly 40 years. In that time, we've also helped entrepreneurs realize their dreams of owning growing businesses with high profit-potential. Closet Factory provides custom, high-end solutions for homeowners that truly work, and now, as we continue to grow alongside the industry, there's ample opportunity for entrepreneurs to capitalize on a proven business model and an ever growing need for our services. 
"Now is a great time to invest in a Closet Factory franchise because the home-organization market has been growing at a phenomenal rate," says Dan Grandon, Co-President of Closet Factory. Our product is exceptional and really makes people's lives easier. When people hire us, we leave them a new sense of calm. It's satisfying for us to know that we're relieving stress and helping people by giving them more time for other priorities.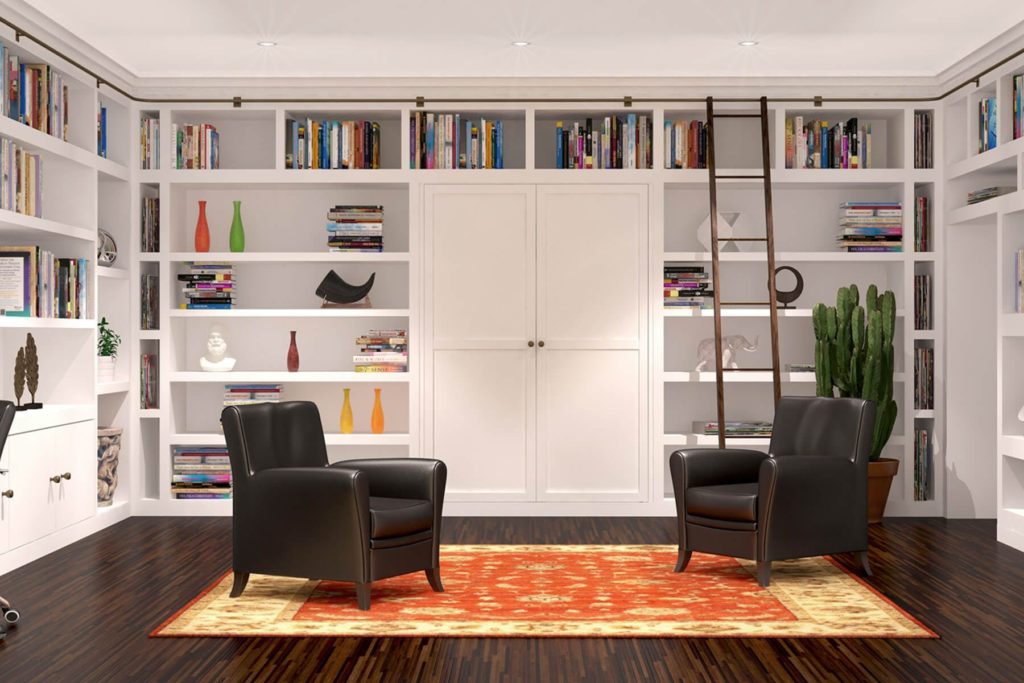 Win repeat business with customers who need your services
Whenever a homeowner calls a Closet Factory franchise owner for the first time, there's an opportunity to win that customer for life.
Our services are so valuable for homeowners that once they have their bedroom closets done, they often look for other spaces to organize as well. This is why Closet Factory offers solutions not only for closets, but also for pantries, offices, mancaves, and any other space where clutter becomes a problem.
And when a customer moves to a new home, their first call is often to us to come provide the same solution that they had in their last home. When you have a custom closet once, you never want to live without it again. 
The best part? Closet Factory services are not cheap. Our franchise owners have the potential to make a great living, as our business model exists to maximize profit-potential, streamline operations, and create a long-term path to owning a thriving business.
"We deliver further value with our lifetime guarantee – building accountability and trust through our franchise owners," continues Grandon. "While the franchisor provides a lot of help and training to the franchise network, the franchisees help each other to ensure that everyone is successful. We truly have something special, and that is evident from the first time you speak to a Closet Factory franchise owner."
Interested in organizing your future?
For more information about starting a custom closet business with Closet Factory franchise, visit our research pages. Or, if you'd like to get started with ownership, request our free franchise information report and a Closet Factory franchise team member will be in touch with you shortly.