Closet Factory Franchise Review: Q&A with Dave Rosenberg
Owner of a Closet Factory franchise opens up about what he loves about his business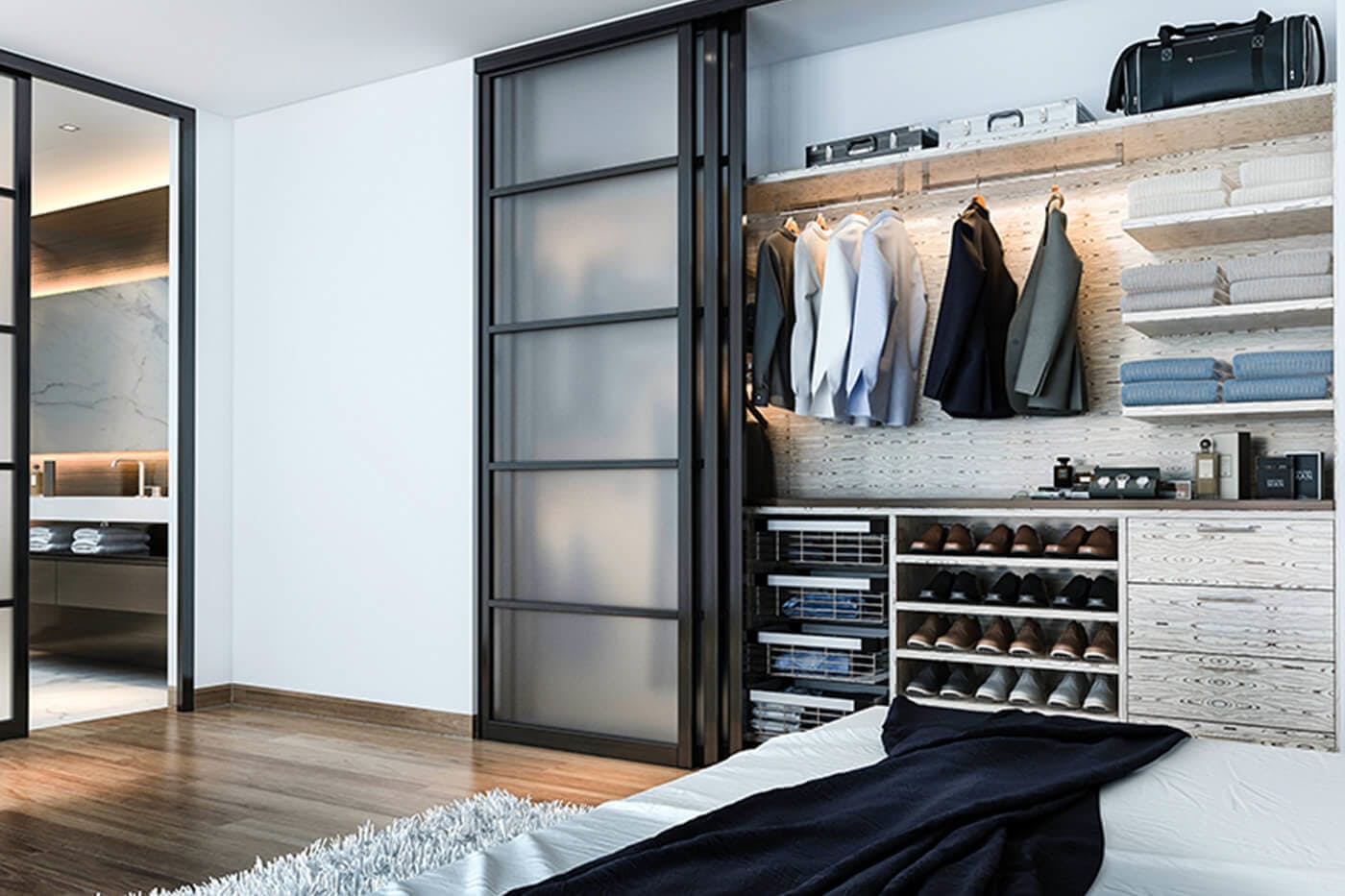 Closet Factory franchise owners belong to a very elite group of entrepreneurs who share a passion for their businesses, going above and beyond their client's expectations and taking a meaningful role in their communities. Once Closet Factory franchise owners experience the tremendous potential of their business model, they know they've made a wise investment. As a result, the average Closet Factory franchise owner has been with us for more than a decade.
Now, a younger generation of buyers is investing into the Closet Factory franchise. This is the case of Dave Rosenberg, co-owner of the Closet Factory franchise in San Francisco. Rosenberg was just out of law school when his father, who was the director of sales at the location they now own, encouraged him to go on sales calls. After a hot streak of success, he was hooked, and never looked back.
The father and son team now own one of the most successful Closet Factory locations in the nation. In this wide-ranging Q&A interview, Rosenberg opens up what he loves about the brand, his dream for the future and so much more.
This is his story:
Why did you decide to join the Closet Factory franchise family?
Rosenberg: When I was in college, my father was working at Closet Factory in San Francisco  as the director of sales. My plan was to go to law school. Most law school programs want you to work for five years in a law office, and so I started looking for jobs. My father encouraged me to try out Closet Factory, and I was reluctant because I had my own plans. I went on a few sales calls, just to see what it was, and I wound up making a sale on my very first visit. I then sold 19 in a row. I thought, "Well, this is like taking candy from a baby."
When the economy took a downturn during the Great Recession, my father and I purchased the business. We reorganized the business and we doubled revenues in a bad economy.
How did you double revenues in a bad economy?
Rosenberg: The fundamental belief that we had as we started to train the salespeople was, "Do what's right for the client, don't worry about the sale." We don't upsell, we don't downsell. We collaborate with the client and we work hard to meet their needs. As the economy took an uptick, we came out of the wave and grew faster than the competition. We believe in belief. If the employees believe this is the best product, the best company, then the customers believe it. That's been our strategy from day-one.
How big is your business now? What are your goals?
Rosenberg: The business is tremendous. We're incredibly profitable, and it has exceeded all of our expectations from a financial perspective. We have 65 employees. We run a very lean operation. We're very efficient, and we have a culture that encourages our employees not to goof off. When they're here, they're working, but we also want to ensure we have fun. We have very little turnover, as a result.
Why do your clients love Closet Factory? What makes Closet Factory unique?
Rosenberg: As someone who has installed our services everywhere I have lived, I believe that Closet Factory really has the best product. We are in a very unique niche. In a really good economy, our customers come to us for luxury solutions for their home offices or entertainment centers. When the economy is slow, we are a necessity because people cannot afford to buy bigger homes. We always ask, 'How do we make your life easier? How do we make your morning easier?' We really spend the time and energy to build a relationship with the client because the first project is a prelude to future projects. This is a great business to own in any economy.
Why is now a good time to invest in a Closet Factory franchise?
Rosenberg: It's a phenomenal business. When run correctly, it can be very profitable, as it has been for us. It's very scalable up and down, which gives you a lot of control in both good and bad economies. The support from the home office, the leadership team, is wonderful. You also get access to a strong network of franchisees who want to help you succeed, and who care deeply about the success of this brand going forward.
Ready to open a Closet Factory Franchise?
Ready to learn more? You can learn a lot more about our proven business model and so much more by reviewing our research pages. And to get even more information, download our franchise report to start a conversation!