Closet Factory Franchise Backs Owners With Strong Training and Support
Closet Factory Home Design Franchise provides owners with everything they need to thrive in business
When you make the decision to invest in a Closet Factory franchise, you join a brand with a powerful business model that is nearly 40 years strong. We offer owners comprehensive training from day one, providing everything they need leading up to opening day and then following up with comprehensive sales and operations on-site training.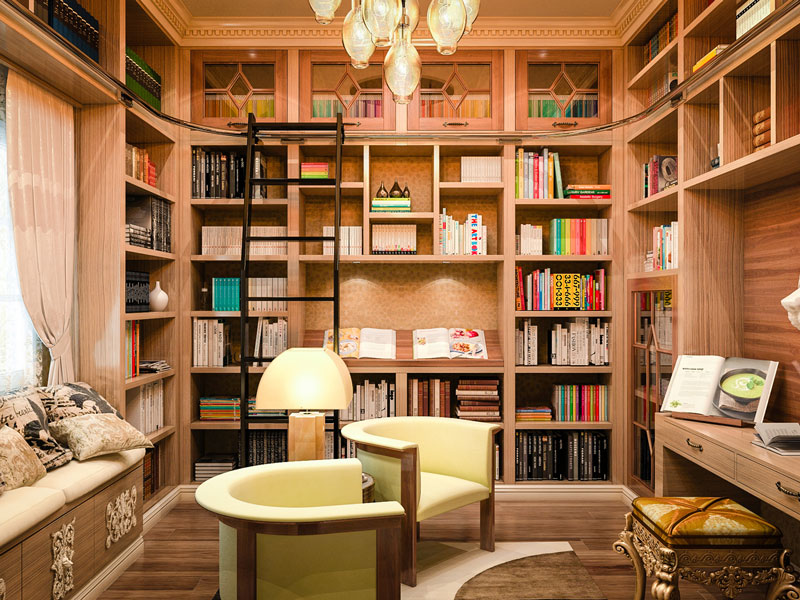 "One of the nice things about owning a home design franchise with Closet Factory is that after years in business and working with multiple franchise owners, we've seen the journey from a business that is just starting, to a very mature business that has scaled dramatically," says Dan Grandon, co-president of Closet Factory. "We know what it takes for our franchisees to scale their businesses effectively. We help every owner along the path. This means that you won't be making mistakes or not taking advantage of opportunities because you don't have the experience. We're with you every step of the way."
Since our founding in 1983, Closet Factory has helped hundreds of thousands of homeowners enjoy their spaces more by providing organization solutions that are specific to their needs. Our expansive product line, exceptional quality of materials, innovative designs and first-rate customer service experience make us the out-and-out leader of the $11.8 billion home organization industry.
Franchisees are well-versed in every aspect of their business
Closet Factory franchisee training is unparalleled in the industry, beginning with two weeks of training at our Los Angeles corporate office. You'll then return to your location, where you will complete an additional four weeks of training. This rigorous training program, which is exclusive to Closet Factory, helps franchisees set up their factory as well as train operations, production, installation and sales staff, which they manage in an almost CEO-like role. 
At Closet Factory we believe a successful business owner in an industry as personal as home organization should know the ins and outs of their business and we make sure franchisees understand every aspect of our services, beginning with the design itself. In fact, our owners complete the exact same training as our designers. On opening day, one of our national sales trainers will be on site to train your salespeople and the service coordinator who will oversee daily operations. In a subsequent two-week period, one of our national operations trainers will help set up your factory and train your personnel in the operations side (manufacturing and installation) of your business.
Beyond support and training from the home office, the support from fellow franchisees is a significant benefit to owners. "This is what makes Closet Factory really special. What the leadership has done by putting together a group of franchisees who succeed on their own and with each other, who work well together, really helps you in this business – especially when you are new. We are an added layer of support," says Steve Newman, owner of a Closet Factory in Florida.
Ready to open a Closet Factory Franchise?
Ready to learn more? You can learn a lot more about our proven business model and so much more by reviewing our research pages. And to get even more information, download our franchise report to start a conversation!