Home Design Heating Up: Investments in Closets and Home Organization in High Demand
Closet Factory meets the growing trend of homeowners creating the stress-free, organized homes of their dreams
America is obsessed with home organization as homes have transitioned from places to live and sleep to places of work and study. It's a growing trend that bodes well for the home organization industry and one that Closet Factory President Dan Grandon doesn't see slowing down any time soon. 
"As long as this shift from work from a centralized office to home continues, I think we will see a continued similar demand," Grandon says. "The pandemic has created this unique phenomenon. As with any disruption, it's created opportunities to think about how to better use technology in the customer journey." In Closet Factory's case, that customer journey has now been enhanced with a virtual sales and design experience they can enjoy from the safety and convenience of home.
Since 1983, Closet Factory has been the industry-leading brand in the custom-closet and home organization segment. We were the first brand to introduce floor-based solutions and offer franchisees an easily scalable, turn-key business model. We're also the only home organizing solutions brand with an exclusive partnership with Costco, putting us top of mind with consumers nationwide.
The pandemic has more homeowners making home improvements, and Closet Factory is a one-stop resource for organizing their entire home.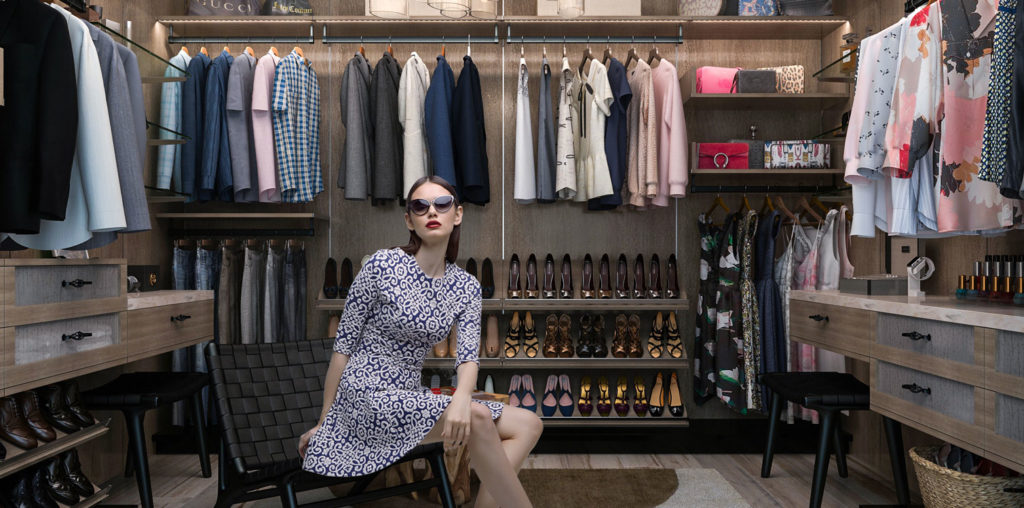 Customers rely on Closet Factory for all their home organizing solutions 
A recent CNBC headline says it best: "Pandemic home remodeling is booming." Even the Wall Street Journal recently covered the uptick in home remodeling. Once homeowners start making upgrades to their living space, they typically don't stop at one room. As Closet Factory customers realize the extensive line of products available to them, they turn to us to organize their entire homes, and not just their closets. We offer custom solutions for laundry rooms, home offices, family rooms, garages and more.
Due to the pandemic, homeowners also have more discretionary funds available to them as spring and summer travel plans were cancelled, and dinner and a movie out has been replaced with the more economic cooking from home and Netflix. As they spend more time than ever at home, they see an opportunity to optimize the space around them for living, working, studying and even exercising. Closet Factory can help them achieve that goal.
"We are very conscious of the end game — one client doesn't just mean one job," says Jeff Bruzzesi, owner of a Closet Factory franchise in Virginia Beach, Virginia. "If we do the first job correctly, that one job will turn into multiple jobs in the future, and it will lead to that customer referring us to their own social networks. After more than 15 years in business, we are still growing year after year, and that really speaks to the potential of this opportunity."
While there are several closet systems on the market to choose from, Closet Factory offers an extensive line of style and finish options as well as a lifetime guarantee. Our wide-ranging materials and finishes — from melamine materials to custom stained or painted real wood — appeal to customers of all ages and stages in home ownership. 
Ready to open a Closet Factory Franchise?
Ready to learn more? You can learn a lot more about our proven business model and so much more by reviewing our research pages. And to get even more information, download our franchise report to start a conversation!