How Zoom Meetings and Virtual Conference Technology Are Expanding the Scope of Sales for Closet Factory
Leading custom closet franchise uses technology to reach even more customers and generate more sales
Closet Factory is using technology to ensure a seamless line of communication with customers from the safety of their own homes. Our design and sales process has gone virtual and even our summer franchise support meeting was conducted via Zoom.
As a result, we've been able to navigate the disruptions brought on during 2020 and keep the strong sales momentum experienced earlier in the year going. In fact, sales are on the rise for Closet Factory and the future looks bright.
"We started off the year with terrific growth and then beginning of March the pandemic limited our ability to perform as we normally do as far as going into people's homes to discuss design projects, etc. We began to think of ways to enhance the customer journey and not be interrupted by the pandemic. We developed a purely virtual experience that customers can enjoy from the safety of their own homes," says Dan Grandon, President of Closet Factory. 
The Closets Factory website is seeing a surge in web traffic as customers submit online inquiries about our product line and services. "I think that has to do with more people being home and being on the web and looking for solutions to how their homes are functioning. Overall it's a mix of both new and existing customers which is exciting," Grandon says. "Sales are up for the year and trending up and we hope to see that trend continue."
During what has been an uncertain time for many business owners, Closet Factory has forged ahead, making the most of a difficult situation and using technology to reach even more customers.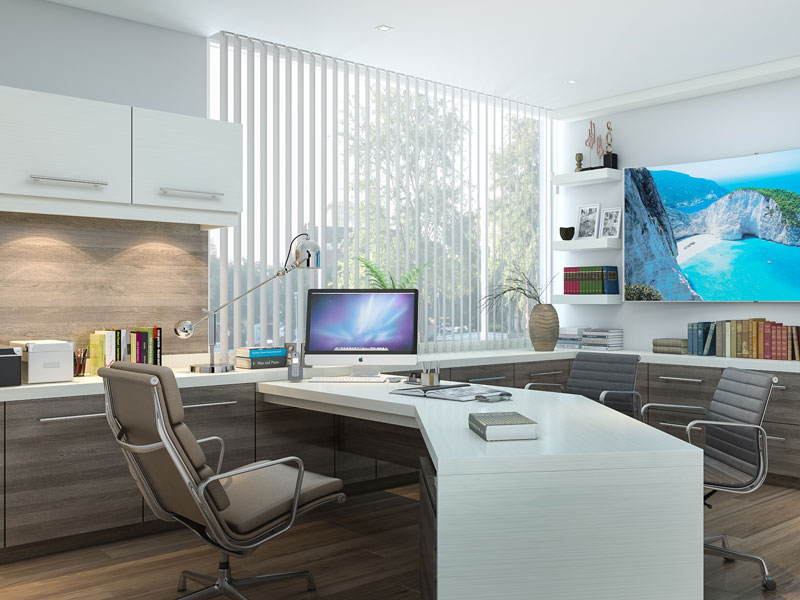 Closet Factory's culture of collaboration and support enhanced by technology
Technology has also enabled Closet Factory franchisees to communicate with one another and share best practices. When in-person meetings were not possible this year, our annual summer franchise meeting was held via Zoom. 
 "I don't think these Zoom meetings will totally replace our in-person meetings, but there has been so much benefit. One of the strengths of our network is the camaraderie and helpfulness between franchisees," Grandon says. "Unlike a food franchise or other industry type franchise, we don't compete with each other."
Unlike other brands in the home organization industry, Closet Factory offers large territories that encompass whole Metropolitan or geographical areas, which often include several counties. This creates an enormous opportunity for collaboration, both at the regional level and the national level. The bigger the market, the more potential for you to scale your business as the trusted go-to expert in home organization people turn to during uncertain times. 
Ready to open a Closet Factory Franchise?
You can learn a lot more about our proven business model and so much more by reviewing our research pages. For more information, download our franchise report to start a conversation!