Q&A With Closet Factory Franchise President Dan Grandon
President of the iconic custom closet franchise opens up about why Closet Factory is a worthy investment opportunity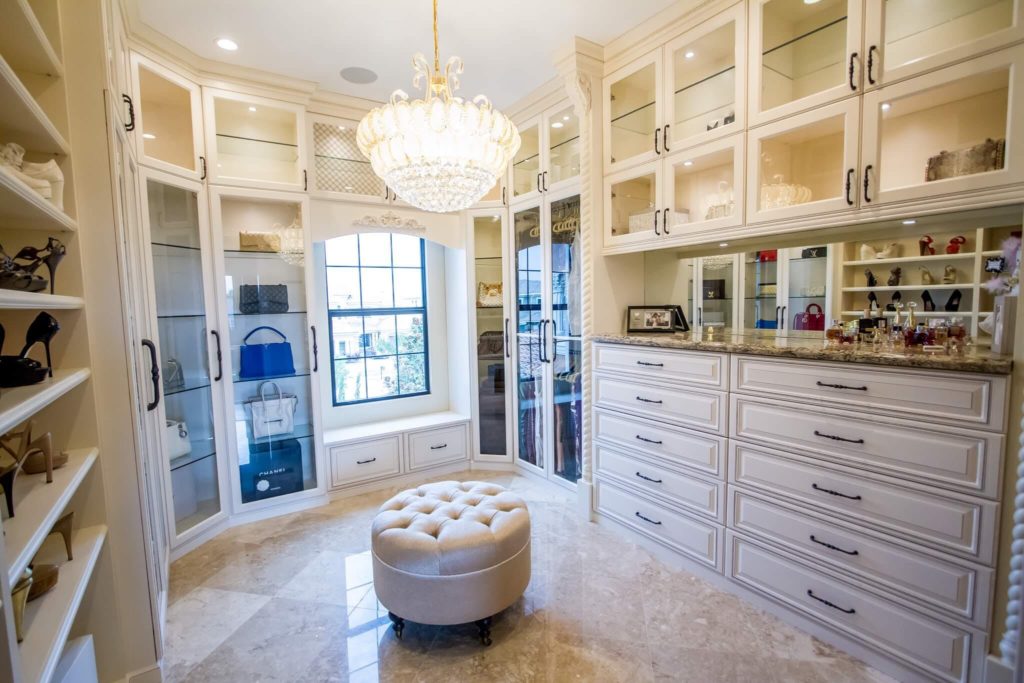 Dan Grandon has been president of Closet Factory since February 2016. He's seen the franchise network grow and is excited about the brand's future as it matures and opportunities in the booming $11.8 billion home organization industry continue to rise. 
We recently spoke with Grandon about the Closet Factory franchise opportunity, our proven business model, our exclusive partnership with Costco nationwide, and why the future of our iconic brand is so bright.
How do you help franchisees scale?
Grandon: After being in business for 36 years we've seen the journey from the very beginning of Closet Factory all the way to very mature markets that have scaled dramatically. We help owners along that path in terms of things they need to invest in — whether it's additional machinery, square footage or personnel. The nice thing about a franchise network is that we are with you along the way. We are going to help specify equipment, or facilities or shop layout so you are able to grow with confidence and know you are not going to make mistakes, either by overinvesting or underinvesting or not being able to take advantage of an opportunity simply because you did not have the experience.
How does Closet Factory actively seeking value for franchisees?
Grandon:  We are always looking for ways to improve the profitability of each of our franchisees. That includes additional products, new techniques and finding where we can pass along the benefit of national purchasing power. Whether they are in the beginning stages of their business or have been in business for years, we are able to supply them with the necessary knowledge and support and training to enhance their individual performance and enable them to maximize their profitability and return on their business
How does Closet Factory's partnership with Costco help them build trust in the community?
Grandon:  The great thing about working with Costco is the benefits of being associated with the third largest retailer in the world, behind Amazon and Walmart. People pay money for the ability to shop at Costco, and they trust Costco to have done the vetting for them and stand behind a product and guarantee it. Costco could use any closet company that they want and they chose Closet Factory for very distinct reasons — the ability to deliver the product, and not in just a simple melamine fashion but also a hardwood or painted finish. They also like the ability to give their members control over the budgetary process by having the choice between simple materials, extravagant materials or a combination anywhere in between. 
What is the advantage of having access to different revenue streams? 
Grandon:  We have many different products to offer homeowners. We often begin the customer relationship by doing a closet. Once we establish our commitment to quality and reputation, they will call us back to look at other areas of the home — offices, garages, craft rooms, pantries, mudrooms or entertainment centers. The nice thing about having these different products is that it defers the cost of customer acquisition because we have already paid to acquire that customer and now they are coming back for repeat business. Often customers move (statistics say every 7 or 8 years) and want to do spaces in their new home. Once their kids have had a Closet Factory system they are not going to be able to function without one, so as they establish themselves in their adult lives they are calling us. So the better we take care of our customers the more we nurture those kinds of relationships and the more opportunities and referrals result from that one opportunity.
How does Closet Factory help consumers enjoy their homes and spaces more?
Grandon: Clients are looking for their space to be maximized. We like to use the term "We make small spaces live large." For example, a baby boomer couple may be moving into a smaller home that may not have extra rooms or storage space. We can incorporate cabinetry and multipurpose environments so that new home has all the storage that the client needs. 
What does the future of Closet Factory look like?
Grandon: The future of Closet Factory is bright! The home organization industry has been growing for a phenomenal rate for the past 36 years and we don't see an end to that. People are always looking for ways to improve their home. It's a terrific product and it's a product that won't be replaced by technology. There is a sense of calm that comes over someone when they have this kind of organization in their life and that is something that also is very satisfying. We know that we are actually helping people regain more time for themselves because they are not wasting it looking for things in their home because they are disorganized.
How does the culture at Closet Factory contribute to franchisee success? 
Grandon: One of the great things is our franchisees themselves. Our culture is very family oriented. Many of our locations are involved in generational transfer where the kids are beginning to take on more responsibility and ultimately the business will be passed on to them. It's a validation of the business model. People wouldn't be sticking around for this long and transferring the business from one generation to the next if the continual opportunity for growth and scale wasn't there. 
The average Closet Factory franchisee has been in the business for 17 to 18 years. We don't have a lot of turnover in our network; it is small enough to where we actually know all the franchisees. While the franchisor provides a lot of help and training to the franchise network, the franchisees collaborate with one another and help grow each other's businesses. We truly have something very special and it's evident from the first time you reach out and talk to a Closet Factory owner.
Why is now a good time to invest in a Closet Factory franchise?
Grandon: Closet Factory is now substantial in a majority of the country. There are some key markets left to fill, but our markets are very large and these markets won't be available forever. For anyone interested in getting involved in the home organization business with the know-how and the experience of the Closet Factory standing behind them AND alongside them in the journey, now is the time to get involved because that window won't be open forever as the Closet Factory franchise fills in the remaining areas within its network.
Ready to open a custom closet franchise?
Ready to learn more? You can learn a lot more about our proven business model and so much more by reviewing our research pages. And to get even more information, download our franchise report to start a conversation!