What Makes Closet Factory an Affordable Franchise Opportunity?
The popular custom closet franchise offers a low investment to enter a booming business with virtually unlimited profit potential
Entrepreneurs looking to invest in a strong, growing brand would do well to consider Closet Factory. For more than 30 years, Closet Factory has been one of the leading franchises specializing in custom storage solutions for the entire home. We've since carved out our own lane in the $11 billion home-organization market and now boast more than 50 locations throughout the nation. 
Even better, our custom closet franchise prides itself on empowering entrepreneurs to own a business that meets a real, growing demand for home organization solutions. How so? First, our custom closet franchise has perfected a turnkey business model that is easy to scale. Second, the cost for a Closet Factory franchise is one of the most affordable opportunities in the home organization industry.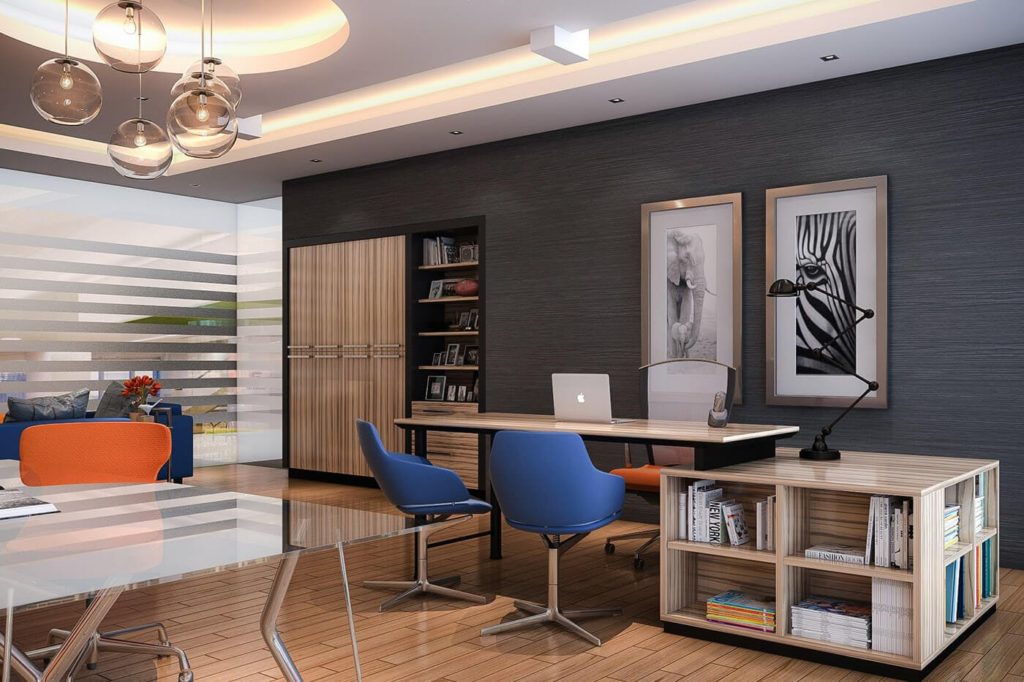 The initial investment for a Closet Factory franchise ranges from $208,500 to $356,000. This amount includes the initial franchise fee of $46,500, equipment and working capital for the start of the business. At Closet Factory, we go above and beyond to help our franchisees thrive in business. This is why your franchise fee covers everything from our industry-leading training platform, proprietary software, in-house marketing agency and our ability to leverage our nearly four decades of experience in this industry to win relationships with vendors in order to keep ongoing costs low. Furthermore, Closet Factory franchise owners have the full support of our franchise network, which also will work to help you thrive in business. 
"We're always looking for ways to improve the profitability of our franchisees," says Dan Grandon, Co-President of Closet Factory. "That includes additional products, investing in new technology, and negotiating new supply agreements with major manufacturers where we pass on the benefits of our purchasing on to you. We have a whole team dedicated to helping our franchisees grow their businesses effectively. We are able to provide our network with the necessary know-how, experience and support to enhance their performance and increase their profitability going forward."
Closet Factory Offers the Potential for Tremendous Profits 
Don't let our name fool you. Closet Factory does far more than just closets. Our franchise owners can tap into multiple revenue streams with our diverse product line, including garages, home offices, entertainment centers, pantries, man caves, basements and more. This allows Closet Factory franchise owners to benefit from multiple revenue streams and create life-long customers. 
Closet Factory franchise owners also benefit from our long-standing relationship with Costco. As the third largest big box retailer in the nation, Costco aims to provide value to its customers by selecting the best brands with the best products. Our partnership with this national retailer is a testament to the trust we have earned in the markets we serve. Qualified franchise owners are able to establish kiosks in Costco locations in their territories in order to generate new sales and win new business. 
Finally, Closet Factory franchise owners are able to earn high profit margins with the large territories we offer in choice markets across the country. Unlike other brands in the home organization industry, Closet Factory territories encompass geographical areas, which often include several counties. Even better, our territories are exclusive so that our franchise owners do not compete with each other. Ultimately, this allows our franchise system to collaborate to grow their businesses. 
Ready to open a Closet Factory franchise in your community?
For more information about owning a Closet Factory franchise, visit our research pages. Or, if you'd like to get started with ownership, request our free franchise information report and a Closet Factory franchise team member will be in touch with you shortly.